"A creative life is an amplified life.
It's a bigger life, a happier life, an expanded life,
and a hell of a lot more interesting life."
-Liz Gilbert, Big Magic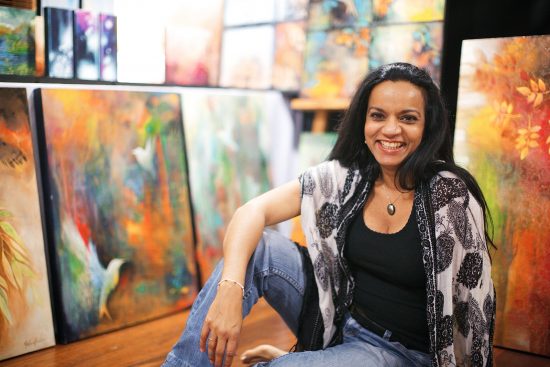 Hi there, I'm Malini, scientist-turned-artist/writer/teacher. I'm delighted you stopped by :) If you're here because you've heard of my unique art workshops, you can skip ahead to find out all about them over here.
Or read on and we'll become good friends first :)
Probably a bit like yours, my life has been a complex adventure! For me, the professional part began in medical research, wended it's way through the performing arts, and settled into visual art. And now I'm a painter. My paintings are fluid and organic abstractions, often featuring the softness of lace and leaves against rugged textural marks. Mostly they are joyful celebrations of life, inspired by the mystery and wonder of it all. Scroll down to have a squiz at some of my art. I share a bit more about my personal story over here.
From my home in the most isolated city in the world – Perth, Western Australia – I am honoured that my work has encircled the globe and is now featured in public and private collections all over the world, including the renowned private collection of the late Robert Juniper, one of Australia's most prominent and respected artists. Along the way, I've been fortunate enough to have won some art awards, showed my work in nine solo exhibitions since 2005, and in countless group shows – from Perth to New York City.
So that's the artist.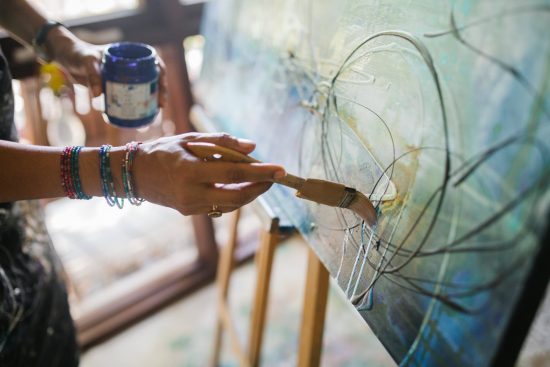 Then there's the teacher. Here's where people like you come in. I run several different workshops, but by far the most popular is my unique, intensive workshop: Painting for Beginners. Here I've met hundreds of wonderful, worried, would-be creatives, and in just ONE DAY, I fill their hearts and hands with possibilities! It's an insanely busy workshop, full of laughs and love, and the beautiful art that emerges is just spectacular. This event that began in my backyard just a few years ago, with five young folk who were keen to learn to paint has now helped transform the lives of so many people, including mine! You can find out all the details on this workshop in Perth and Melbourne, Australia, over here.
Not in Australia? Just click here to be added to the waiting list for my upcoming signature e-course, Painting for Beginners! Then you can learn from me, in your pyjamas, from the comfort of your own home!

I'm also a writer. I write about art and I write about life. And I've just written a tiny book about 5 Ways Your Creativity Might Just Save Your Life! (you can download it for free here). And here is one of my favourite posts.
I shared more than half of my life with my super creative husband, Gregory, who passed away in May 2014, after a four year journey with cancer. Greg was an exceptional man, and his inspirational story was featured on ABC TV's 7.30 Report just weeks before he died.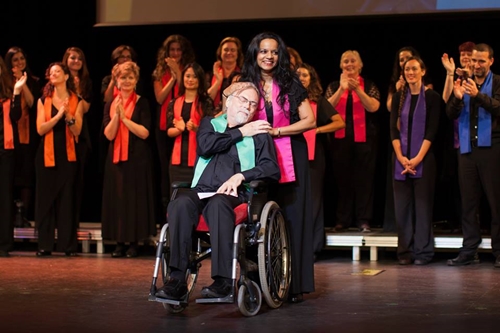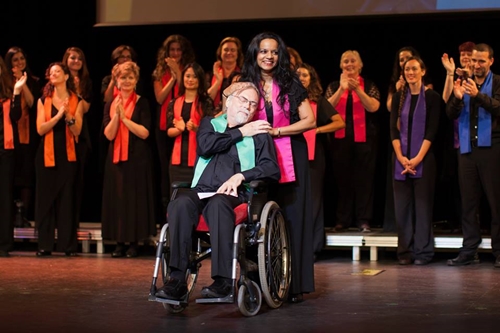 Thank you for your interest in me and my work. It would be my honour to make a difference in your life with my art, my teaching, or my writing. But mostly my friendship :)
Save