E-COURSES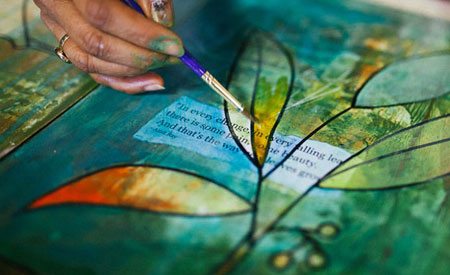 FINDING YOUR WAY HOME E-COURSE

Finding Your Way Home – The E-course is based on the live, in-person workshop of the same name that I hold in my hometown of Perth, Western Australia. But not everyone can make it to Perth! You can now join us in this journey home, in the comfort of your own home, with this beautiful, downloadable pdf, that you get to keep forever, embedded with clear, high quality videos, lots of written content, stunning imagery taken during my in-person workshops (so you get the feeling of what it is to 'be there') and a few surprise bonuses!
PAINTING FOR BEGINNERS E-COURSE

Have you ever gazed longingly at a beautiful work of abstract art, and thought, "I wish I could do that, but I don't don't have a clue how!" Do you yearn to express your creativity? Can't go to my in-person classes because you're not in Perth? Yes, yes and yes? Well then, things may be about to change!
GET MY E-BOOK FOR FREE

It's called 5 Ways Your Creativity Might Save Your Life and you can grab it by dropping your details in below.