GET THIS E-BOOK FOR FREE!
It's called 5 Ways Your Creativity Might Just Save Your Life, where I share 3 very personal stories - mine, my daughters and my husband's: a super quick and interesting read, that everyone can relate to.

You'll also receive my updates on events and inspiring tales to help you live YOUR creative life ...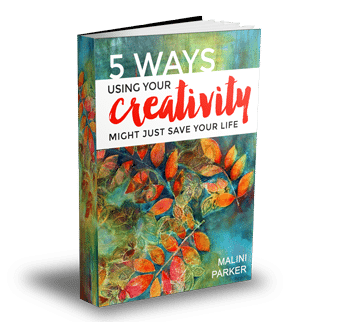 "I just loved your book! It had heart, passion and love all rolled into one. Your stories were inspiring, and your art is heaven. I found myself wanting to experience my own unique form of art, whatever that is for today. Your story of courage resonated with my own journey, and I found myself digging even deeper to move forward with a love of creativity. Thank you with all my heart for writing this wonderful book, and sharing your amazing life." - Jude McColm
You can also send me a message via the form below: