For Coffee

For the past two years, I have been nurturing a mild coffee addiction, rarely missing a morning ritual consisting of one flat white with almond milk, sipped slowly by the Swan River in Perth at The Partisan. I love this place. It's not just the coffee. The staff are kind. Marie sees me coming and gets my favourite cushions out so that my bum and my back get the support they enjoy.  Young Josh is one of my favourites, he takes extra care with my coffee, and I keep telling him he's headed for greatness. At 17, he's already the head barista with a great work ethic, so I reckon I'm right. My beautiful dog Ruby gets strangers talking to me… and she's been known to scrounge a whole plate of bacon from chef!
The view is soothing. The food is lovely. Sometimes dolphins visit. The coffee has saved me. (Tell them I sent you.)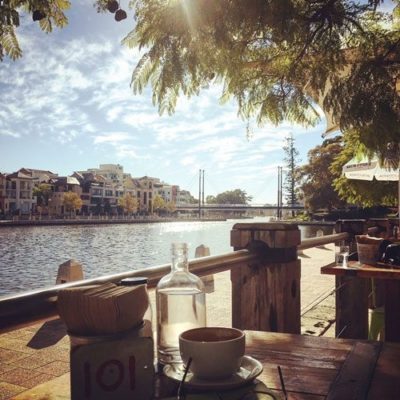 For Mindlessness
Last year my Netflix and Stan favourites were The Crown, Sherlock, Imposters, Father Brown, The Good Wife, Victoria and a bunch of others that are so banal that I won't repeat them here for fear of letting you know how low brow my taste in entertainment actually is. I also enjoyed any and all documentaries by Martin Clune (animals and islands), Brian Cox (the cosmos) and Joanna Lumley (travel). My favourite movie was probably Viceroy's House.
As an aside, my best pick of 2018 so far (and it might remain the best for the WHOLE of 2018) is Letterman interviewing President Barack Obama, in Episode 1 of My Next Guest Needs No Introduction. Aaah. So good. I didn't know Letterman was such a kind and smart man (and has a really huge beard now). I didn't know Obama was so funny. There was nothing mean spirited here, and I loved it all. It was sad, insightful, informative, and
definitely not low brow.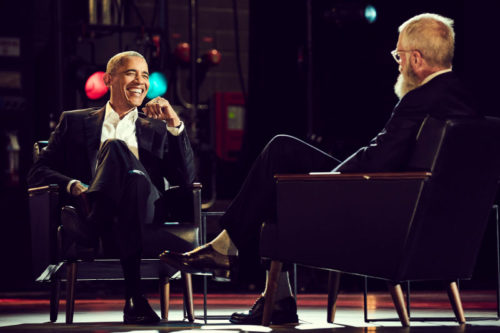 For Mindfulness
The Calm App. This amazing app helped me fall asleep every night with its delightful 'sleep stories' and when I felt like engaging in some assisted mindfulness practice, I played one of their dozens of guided meditations. This app was a game changer for me, and probably lengthened my life by a fair bit by improving my sleep!
For Journaling
The Apica CD 15 notebook. Silky smooth Japanese paper in lightweight, retro-looking, affordable notebooks. I use 5 of these on most days. Each for a different purpose: from recording the drivel that comes out of my head, to my daily Gratitude Journal. Coupled with the Uniball Signo gel pen, which is the smoothest pen I've found, my fingers fly over the pages during that magical first hour of my day, by the Swan River, under a jacaranda tree at The Partisan Cafe. I used to write my To Do is on a piece of paper. Now it's one of my 5 Apica Notebooks, which I've called my 'ALL THE LOVELY THINGS I GET TO DO BECAUSE I CAN' book. A 'To Do' List is, after all, a privilege.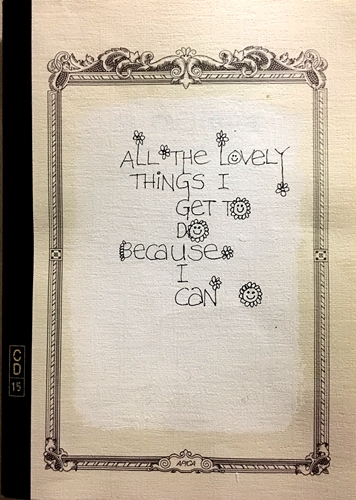 For Reading
I learned to read rather late in life, around the age of 7 or 8, and would still be illiterate if not for the timely intervention of my big sister Padma. I went on to discover Enid Blyton by the age of 9, and then never looked back. Padma, if you're reading this, I blame you entirely for my severe addiction to books (and to buying them). I'm happy to report that last year, I gave away over three hundred books, and only read (or re-read) forty two. On balance that's me getting quite a handle on my addiction.
Bill Bryson is my all time favourite non-fiction author, and thanks to my less than brilliant memory, I reread several of his books last year, laughing out loud all over again at the peculiarities of the British in Notes from a Small Island and The Road to Little Dribbling.
However, as new discoveries go, two books actually CHANGED the way I live: If you run a business or every think about money, ever, Sacred Success by Barbara Stanny is for you. And if you own stuff – read Spark Joy by Marie Kondo. I now own a LOT less stuff.
Alexander McCall Smith's No. 1 Ladies Detective Agency is the most gently wise and relaxing fiction I've ever read, and re-reading all 17 of these books kept me distracted during a severe, debilitating back injury. I discovered Liane Moriarty (of Big Little Lies fame) for the first time, and I'm now waiting for her next book, cos I read all eight of hers in just about one sitting.
I've read a LOT of stuff, including an article that claimed Reading Rewires Your Brain for More Intelligence and Empathy, so I'm waiting for that to happen, because clearly I don't do much else. However, I may have just proven that you can't believe everything you read.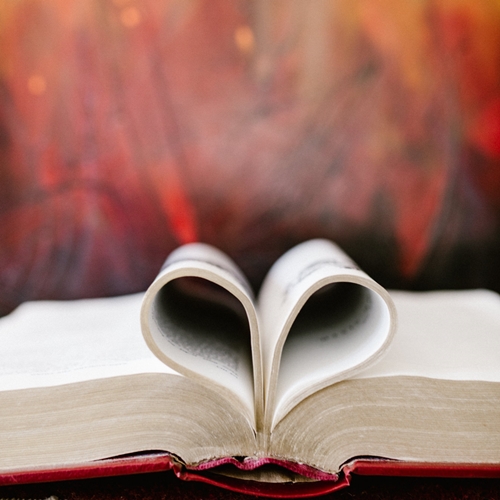 For TED-ing
I watched so many awesome TED talks last year, but my surprise favourites for 2017 were Justin Baldoni's 'Why I'm Done Trying to be Man Enough', and the wonderfully moving and brilliant 'What Makes Life Worth Living in the Face of Death' by Lucy Kalanithi. Everyone please watch this one, and watch the other one with your husbands and sons, cos men need to become feminists.
For Web Design and Such

I was fortunate, many years ago, to be introduced to an amazing woman called Kelly Exeter, who taught me a HUGE amount about how online businesses work. She also made me start writing, thereby effectively giving me a whole new profession. In 2017, despite my resistance, procrastination, mental blocks, lack-of-technical-prowess and somewhat puzzling white-knuckled-terror around the whole project, Kelly and her team at Swish Design patiently and completely re-built my website, and they did a brilliant job. So go take a gander around the new www.maliniparker.com, and then get in touch with Kelly if you need some webby work done. You'll be in the BEST hands!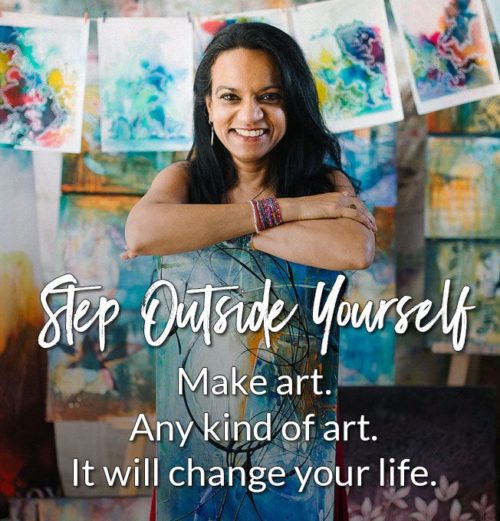 (PS. Good websites need good images, and the lovely images on my site were all thanks to Mary Parker Photography, whose primary expertise is photographing gorgeous weddings all over the world. She's also my beautiful daughter!).
For Connecting
In 2017, I got to know people in my neighbourhood for the first time. This was previously my husband's job, being the extrovert in the family. It took me three years to get around to it after his death, but in 2017, I decided to adapt. (And adapt I did – in a moment of insanity that was richly rewarded by all the love in the room, I even cooked lunch for 15 of them).
I also spent a lot more time with family and I never turned down an invitation to have coffee with a friend. It was a bit of a discovery that despite my introversion, I really really need to connect with people to quieten the barmy voices in my head from completely taking over my brain and plunging me into A Dark Abyss. It turns out that the longest scientific study on happiness agrees with my personal findings.
Now, I'm not advocating that you invite my neighbours (or my family) over to lunch, as I'm sure you have perfectly good versions of both in your life. It's just that spending time with them could just extend yours. (But I'm always up for a coffee :))
For Making Art

If you think this is shameless self-promotion, you'd be right, but I also happened to find my art workshops one of my absolute FAVOURITE things of 2017! So if you want to learn how to use your rusty, un-tapped creativity and create some awesome art, come to one of my beginners art classes. I really really love them – and in 2017, as always, my workshops and my students continued to sustain me – I loved the art they made, I loved the fun we had, I loved the transformations I witnessed. I love teaching everything I know how to access this magical thing inside us! We start again on Jan 28 (that one's fully booked) but there are a few spots left in Feb and March is open for enrolment. Check it out here.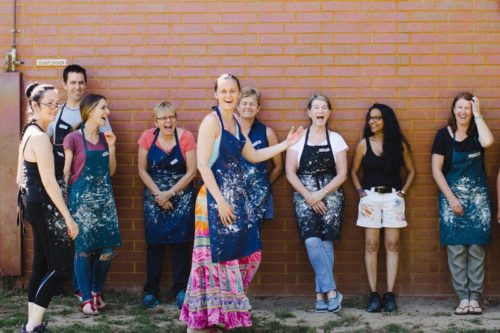 For a Year of Full of Miracles
First gifted to me by another big sister, Susheel, Your Year of Miracles is a year-long mentorship programme for women that has now totally changed my life. Run by two generous, kind and wise women, Debra Poneman and Marci Schimoff (author of the bestselling Chicken Soup for the Soul Series), I'm forever grateful to my sister for this gift. 2017 was my second year under their mentorship, and if you want to know if it worked, I wrote about that amazing year and its 927 Miracles in my MOST read article EVER over here.
Your Year of Miracles is hands down the MOST life-changing course I've ever taken and the personal coaching I received in 2017 seemed to introduce me to myself for the first time. They are enrolling right now for 2018. Don't even hesitate. Check it out here.
We are all poised at the very beginning of a brand new year, one that is full of possibilities, wins, losses, heartaches and hopes. Let's all resolve to make it a good one. Perhaps we could all laugh more, hug more, sleep more and notice more of the miracles that are happening, all around us, at every moment.
And be kinder to each other and to ourselves, by making more art and eating ONLY dark chocolate!
With love,

PS I hope you found my TOP TEN PICKS of 2017 useful! Drop me a line and tell you me YOUR top most super useful things of last year… I'd love to hear from you 🙂