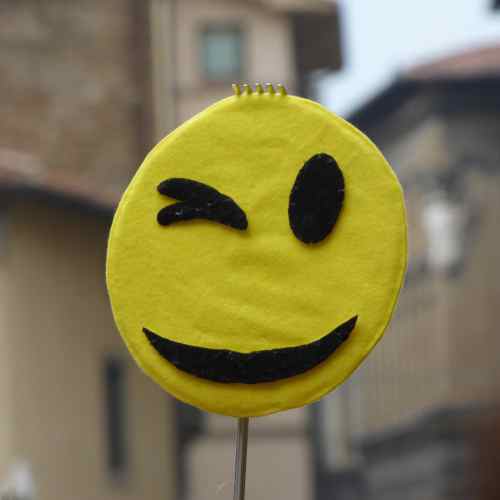 Today is The International Day of Happiness.
I discovered that just this morning. Ironically, I've also been engaged in a short but furious battle with myself that's been making me anything BUT happy.
Thankfully something changed today. What prompted that change? I'm not sure. It could have been a phone call from a friend. It could have been a journal entry that helped me untangle the knots. But sometime today, the internal swords were safely sheathed, the existential angst faded and a gentle gratitude washed over me for the innumerable blessings of my life.
MOST of all, I found myself deeply, deeply grateful for the journey that led me to find my calling, find my art and then to share that process with others.
JUST as I was thinking that thought, I received this review of my most recent Painting for Beginners workshop that took me completely by surprising and made me a little choked up.
"Malini's workshops are always amazing! The art is very personal to each but the glue that binds it so beautifully together is the energy she brings to each class. If you want a 'spiritual experience', give it a go! You'll come away a better person!" – Preet G.
Spiritual experience?
And then it dawned on me. Making art is a sacred activity. There is something indefinable and magical about it. And…
"The world always seems brighter when you've just made something that wasn't there before." Neil Gaiman
So on this International Day of Happiness, I decided to share some stories from my students that may strike a chord with you … and perhaps make you happy as you contemplate ways to use that magic yourself!
————————————————
Mandy had ignored the whispers from her heart for years. So many years she couldn't even remember when she first started hearing them. "There's more to you than this dull job. You're really creative! No wonder you feel unfulfilled." But Mandy had no idea how to respond to these whispers. Every time she tried to draw or paint something it didn't look perfect and didn't match the image in her mind, so she eventually gave up and stopped trying. She got busy with life and work and family and pretty soon stopped thinking about those creative hopes and dreams. But there was that whisper that said there was more inside her that she wanted to express, but she just didn't know how. She often remarked with a sad smile, to Paul, her husband, that she "used to be creative" when she was younger. One birthday, Paul surprised Mandy with an unexpected gift. Two tickets to an art workshop! Paul was going to spend the day with her, making art! Mandy was delighted. They rocked up at my workshop together, a little nervous, and very excited. They made some amazing pieces – 8 paintings between them. Mandy made great strides in overcoming her perfectionist tendencies. Paul was just happy to create anything at all! And by the end of it, they seemed like two newlyweds. I asked them if they had recently gotten together and I was shocked by their answer… they'd been married 17 years!
James and Anna came to my workshop when they first starting dating. James said it was the BEST DATE EVER. Then they came back for more. Eventually, he proposed to Anna in a painting that he made for her using the techniques they learned from me!
Brian came with his partner Evie but he didn't seem at all happy to be there! At first. Then I discovered why. Brian was absolutely terrified. But within minutes of the workshop beginning, their hands were covered in gooey paste and they so absorbed in what they were doing that I could see Brian visibly relax. Later on he shared that he had been skydiving recently for the first time. And he confessed that the prospect of coming to an art workshop was actually SCARIER than skydiving! (Brian made some amazing art that day.)
Vicky had been told by her high school teachers that she would NEVER be any good at art.  So she believed them. Twenty years went by and she never picked up a paint brush. She came to my workshop on a whim, nervous and excited in equal measure. There were tears in her eyes at the end of the day when she listened  to what everyone else was saying about her paintings. Happy, grateful, overwhelmed tears.
Helen's story was perhaps the most amazing. She contacted me some years after attending a workshop with me which had been her very first experience in making any kind of art. I remembered Helen's fear and anxiety that day. She was so nervous. The courage it must have taken her to be there touched my heart. Well, I didn't know the half of it. In that phone call, Helen shared the back story. How she had been living in an abusive relationship for several decades. Her self-esteem eroded away by years of being told she was worthless. And how the courage it took her just to attend an art workshop rippled out into the rest of her life, helping her find the inner strength to leave that relationship and rebuild herself! She wanted me to know that even though she never painted again, it was her experience unleashing her creativity that one day that gave her the tools to step out of the prison she had allowed herself to be in for so long.
True stories. Names changed. In fact I have SO many more (including my own!)
Our creativity is a hugely untapped resource that dwells inside each and every one of us. When it's unleashed, nothing is ever quite the same again.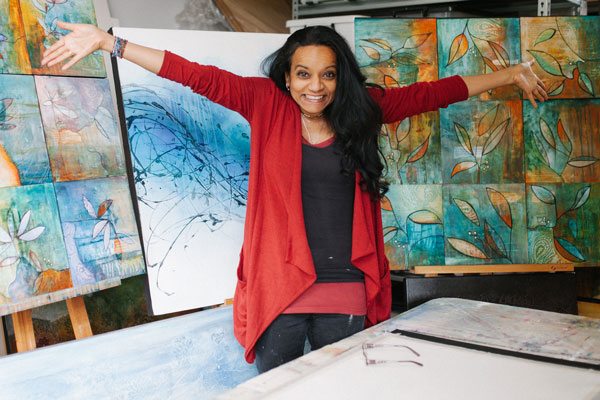 UPCOMING EVENTS
START WITH ART: Two days by the Swan River with me and your paints, journal, hopes and dreams. We turn them all into art. A lot of art. (AND complete beginners are welcome and always especially loved by me!). This one's for you IF:
You've never painted before and you want to finally unleash your creativity in a supportive, calm, fun space.
You've been dabbling in art for ages but want the security and comfort of being gently guided to create and try different techniques.
You've lost your Creative Mojo and just want it back!
You've attended ALL of my workshops and have been waiting patiently for more!
And most importantly, you move forward with intention. With clarity. With purpose. With art.
"The weekend was pure joy & so much more than simply an art workshop but rather a personal life development mini retreat for me. I went home feeling energised, enthusiastic, courageous & ready to step forward boldly." – Andrea
WHEN: Sat April 6 – Sun Apr 7, 10am – 4pm
WHERE: 1, The Strand, Applecross, Perth.
FEE: Super Special Early bird $350 (Full Price $450).
TO BOOK: CLICK HERE. (3 places left)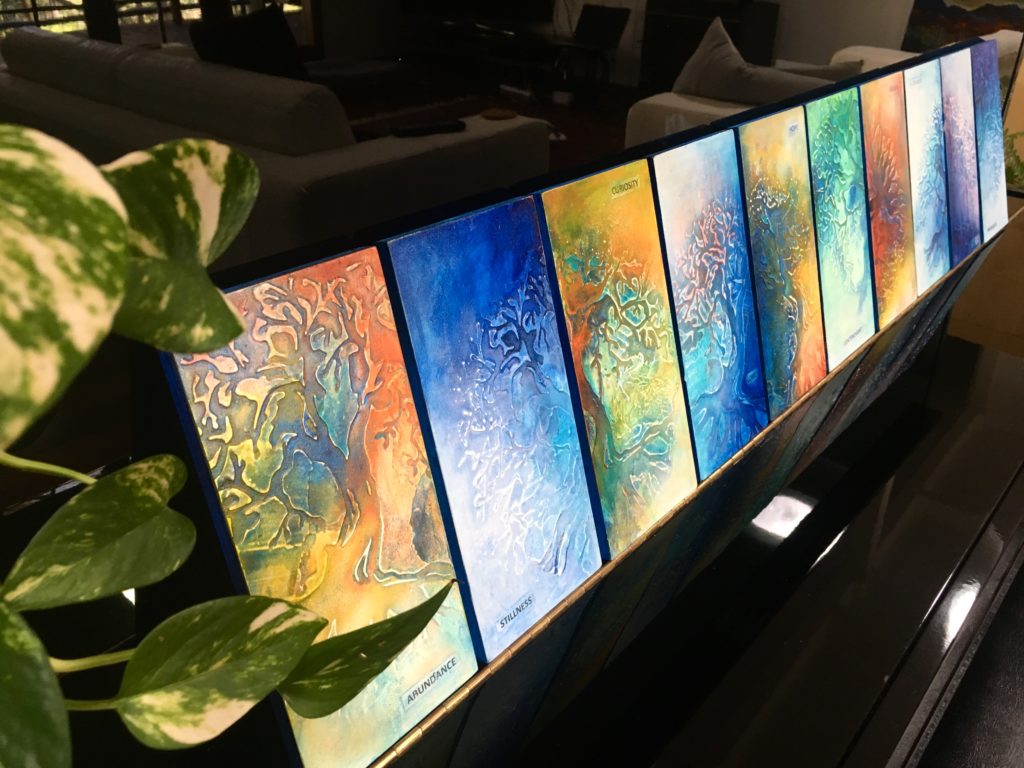 A one day intensive for those who want to learn FAST and make four paintings in one day. We learn my seven step process that makes it all easy and structured, yet you also get to witness the power of letting go and embracing uncertainty (while I hold your hand!). This is your LAST chance to take this unique and popular workshop until October. Perhaps it's time to stop wondering and join the 1500+ people who have taken the plunge! ALL supplies are provided, so you just rock up! More details HERE.
"That was my very first art class, and I was fairly nervous not knowing what to expect. Thank you for making that experience such a pleasurable one, with so much love and support. Since then, it has felt like everywhere I look, I see inspiration for a painting. With lots of love, Raksha"
WHEN: Sun April 14, 9.30am – 5pm
WHERE: North Perth.
FEE: Early Bird $369 (Full Price $395)
TO BOOK: CLICK HERE