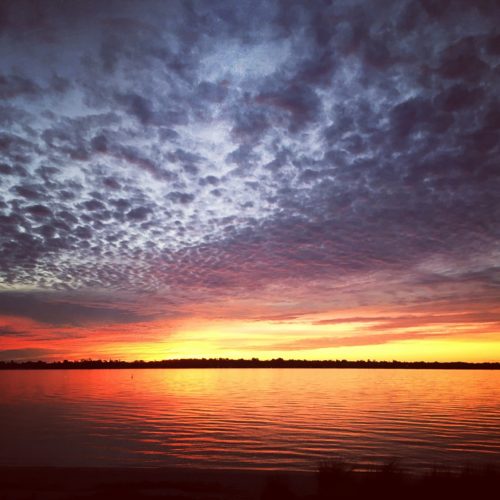 Wouldn't it be great if we started the new year with Clarity and Calm?
If we had a blueprint for our journey forward instead of kind of lurching from one challenge to the next, coming up occasionally for air?
If we didn't make resolutions that we ultimately abandoned, but set intentions that gently guided us through the inevitable twists and turns stretching out before us?
If we looked forward to the new year with hope and anticipation and courage, instead of a slight unease at the uncertainty it brings?
If we started it out with creativity and purposefulness, reflecting on our desires and dreams, and making art that reminds us of each of our unique and amazing journeys?
Well, I would VERY much like these things, so I've designed a brand new workshop to bring in 2019 and set the tone for the entire year!
And here it is: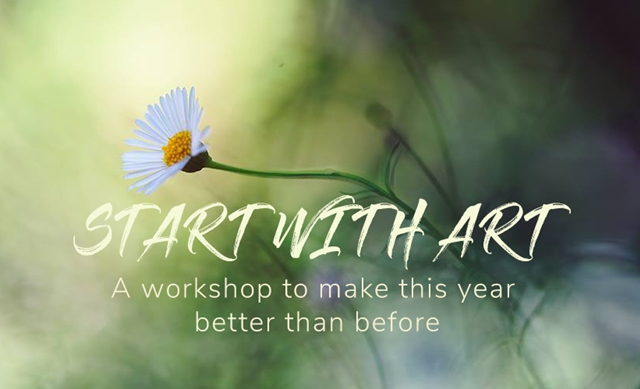 I've booked my favourite venue. (That spectacular sunset at the top of the page? Yep. That's where!) I've put together my simplest, most effective ideas for creating from scratch, no matter what your experience is … We gather, we paint, talk, laugh, eat and dream, alongside the tranquillity of the Swan River in Perth.
So is this for you? IF:
You've never painted before and you want to finally unleash your creativity in a supportive, calm, fun space.
You've been dabbling in art for ages but want the security and comfort of being gently guided to create and try different techniques.
You've lost your Creative Mojo and just want it back!
You've attended ALL of my workshops and have been waiting patiently for more!
And most importantly, you want to start 2019 with intention. With clarity. With purpose. With art.
… then START with ART is definitely for you.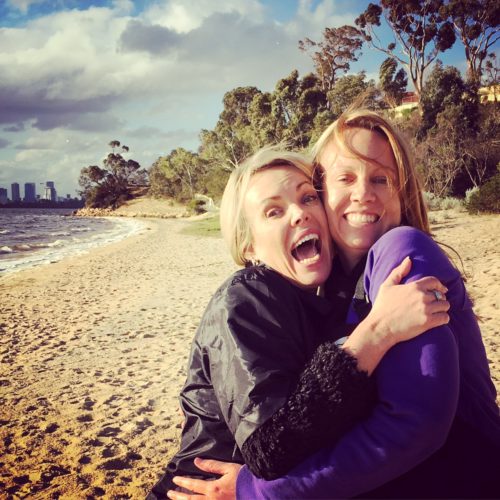 Here are all the details:
When: Sat Jan 19 and Sun Jan 20, 2019, 10-4pm both days (nice and relaxed!)
Where: My favourite very-hard-to-come-by- venue, the Waylen Bay Scout Hall, 1 The Strand, Applecross, Perth.
How Much: my 2 day workshops always start from $450. But here's the BEST NEWS – I'm offering a  SUPER SUPER SPECIAL PRICE INTRODUCTORY PRICE FOR EXTRA EARLY BIRDS booking before Dec 20 of just …
 $295 !!! (that's $151 off the full price!!!!)
Places are limited in this workshop, so if you like the sound of it, EMAIL ME and book your spot. If you need a payment plan, we can work that out. If you want to secure your place immediately, I'll tell you how. (And by the way, this is so new, it's not even listed on my website. So no one knows about it except you. Yet.)
I'm so excited about this. START WITH ART is the workshop I've been waiting for!
Perhaps you have too?
If so, come join us in starting the new year with art, heart, and magic-by-the-Swan-River.
EMAIL ME TO BOOK YOUR SPOT at the super special early EARLY bird price of $295 (full price $450). This special price expires on Dec 20.
________________________________________________
PS I've been touched at the warm and enthusiastic response from everyone! Less than 24 hours after posting … the workshop is now SOLD OUT with a waiting list!  EMAIL me to get into the second date – FRIDAY JAN 25-SAT JAN 26. Special price extended til Sun Dec 23.