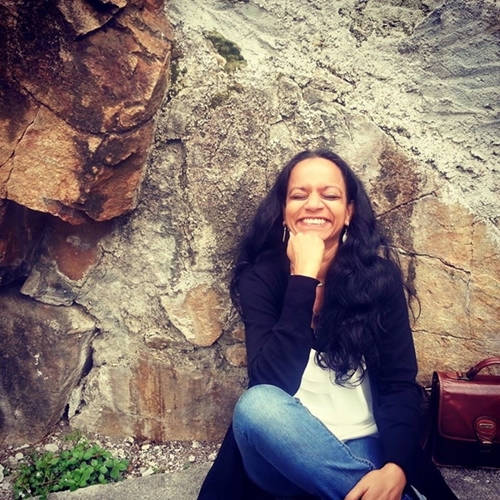 Many, Many Amazing Things happened this year.
Among the Many Amazing Things that happened was being interviewed a few times. Most recently, by Connie Solero of Dirty Footprints Studio in Arizona, and another by Samantha Colden of The Annoyed Thyroid in Sydney. It was pretty special to be invited by these clever, awesome people and asked wonderful, insightful questions.
I answered their questions as best I could, and the response I received was generous. But when an interview is part of a series called 'She's So Inspiring', and you are one of the featured 'inspirers', it presents an irresistable opportunity. Being Australian, that opportunity is to poke fun (at yourself).
So, to round off a pretty special year, I decided to share another interview. This one presents the less shiny version of me. And I'm interviewing myself. Yep, you are about to get an in-depth look at the voices in my head.
Here goes…
—————————————————-
Malini, thank you for doing this interview.  I'm curious, what would you say is your "Greatest Weakness"?
I think I love a bit too deeply.

Oh my, that sounds juicy! Can you tell us about the "Greatest Love" you've ever experienced?
Sure! It's actually my favourite subject. I could talk about my Greatest Love for hours.
In fact, I am head over heels in love.
Do tell!
I'm deeply in love with Food.
I think Eating is the most awesome, pleasurable activity ever, I do it at every opportunity.
Thankfully, it's still legal.
You run a fairly successful business from home. You must have an awesome routine that helps you get stuff done! Tell us about it.
Ummm… I spend most of my day on my bed.
Oh, really? In bed? But SURELY you don't sleep all day?
No, only part of it. A good part of it, actually. No, seriously, I run my office from my lap top, and I do that on my bed. Often in my pyjamas. I make a little nest of pillows and it's just so comfy. I think desks are boring and a bit grown-up and serious. If there's one thing I've learned it's that Life is Short. Beds are our friends. We need to spend more time with them. In them. On them. Around them.

But being an artist, you must have a wonderful studio. Now, surely you don't paint in bed?!
Yes, of course I have a studio!
The thing is, it's often just so full of STUFF.
So when it gets a bit crowded,  I spread out. All over my house.
Lounge/kitchen/bedroom/kitchen table. Wherever there's space.
So of course I don't paint in bed! (I'm not completely feral)
… but come to think of it, it would be so, so comfortable….
Hmmm. Ok. Readers love to hear tips from others on time management and productivity. Why don't you tell us how you structure your day?
I don't.
Right. Moving right along, then. Tell us about your favourite pastime. As an artist, you must love going to the theatre, to museums and all those fancy gallery openings?
Actually, I really just love lying in bed. And it's not that I'm lazy. In fact, I spend my time (in bed) really well.
Lately, I've re-watched Firefly, Downton Abbey, House, and soon I'll probably drag out the whole boxed set we own of West Wing… So you see, my time in bed is EDUCATIONAL. I learn heaps about Science, History, Medicine and Politics.
Ok, you've often been called "inspiring". Your readers would be interested in how you developed your best qualities. For example, Fearlessness. How did YOU conquer your fears?
I haven't. I'm afraid all the time. I'm afraid right now.
What do you mean? Why?
Well, you have to admit, you are a bit scary.
I'm sure we could all benefit from your sage advice! Can you share your most memorable moment and what you learned this year? 
Well, I've had quite a few memorable moments this year, but a recent one that stands out was when I took myself off to Target to buy some underwear.
Whoa there, Malini … Just to remind you – we were discussing your most 'memorable moment' this year?
I know. Stay with me.
You see, my underwear was getting to that "pathetic-I'm-an-old-rag-with-no-elasticity-and-may-fall-right-off" stage, so it was time to get some new undies. Unfortunately, I couldn't find suitable ones at Target, as I'm rather particular – they HAVE to be super comfortable and cover my generous bottom, generously. I'm definitely NOT into the tiny, lacy, pointless variety. They ride up into places they shouldn't be.

Hey! Waaaay too much information!
Oh, sorry! Well, I couldn't find any comfy undies that day, so I eventually gave up trying. Then I found myself wandering over to the women's clothing section, and picking up a dress that had some potential. I held it up against myself and checked out my reflection in the mirror that was right there.
Now, just to be clear, at this point, I was standing in the middle of Target. Not in a changeroom behind closed doors. And THAT'S when I had the 'memorable experience'.
Oh, really? Did you have a Life-Changing Epiphany?
Well, this is what I saw in the mirror: My dress, the one that I was actually wearing … had FALLEN OFF me! It was string-top dress, and the string had worked its way loose and come undone, so the dress had just slid off! All I could do was gather it up around my waist, hold tight and march out of the store with my head held high … thanking my lucky stars that I was wearing underwear that day!
Not quite the inspiring tale that I had hoped for… But perhaps we can finish up this interview with something useful for our readers? As the year draws to a close, what is the BEST advice you can give your readers for a fantastic 2016?
When you go to Target, don't forget to wear underwear.
Ok, I think we'll leave it there.
___________________________________  🙂
My thanks to you, lovely reader, for allowing me into your inbox, for sending me wonderful messages and enriching my life. That you read my stories, watch my videos, attend my classes, inspire me with your creativity and courage, appreciate the art I make – it all matters a great deal to me. Your art, your heart, your presence has been a source of joy and comfort and friendship to me as I navigate another momentous year without Gregory. I can't believe it's been 19 months since he passed away.

I recently suffered a health crisis that reminded me yet again what a precious privilege it is to be alive. I want to start 2016 celebrating that idea with a new workshop that combines some of my favourite, most restorative and nourishing practices – art, meditation and yoga. I'm calling it The Art Spa Workshop🙂
I'd love you to join me (for an evening and a day) of Replenishing, Restoring and Re-visioning activities by the beautiful Swan River in Perth. You are welcome to come from anywhere in the world.*

If this calls to your heart, let's do this together. To Book your spot in my new ART SPA workshop, CLICK HERE.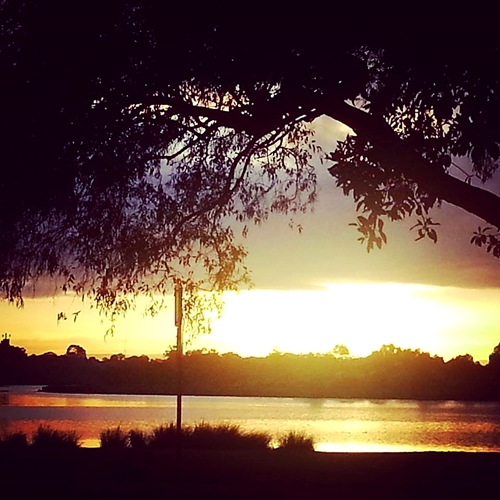 *Perth (the most isolated city in the world) was recently named one of the top ten most liveable cities in the world! Dolphins frolic in our river as the sun sets over the water. Do come visit us 🙂 Click here.