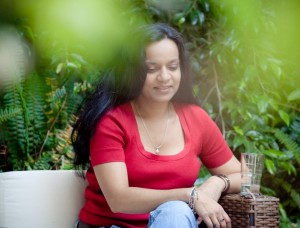 "I really don't can't do this anymore".
This was my first thought every morning, and frequently, my last thought at night. For five years.
I was working for the University of Western Australia's Dept of Medicine, and studying for my Masters in Medical Science. Here I worked with some of the finest minds in the country, perhaps in the world. I loved some of these people, and I respected all of them. I loved medicine, the buzz of being in an environment of where everyone was dedicated to higher learning, the discipline of scientific research. I loved being around brilliant, driven people.
It's just that every day something was becoming increasingly clear. I wasn't one of them.
I couldn't think like they did. I couldn't speak like they could. Nevertheless, after five years, I managed to finish my research, write up my thesis, submit it (and to my great surprise, get a very positive response from my examiners!), and then – I enacted my complex life-enhancing plan.
I left the field of medical research, and never returned!
Do I regret those years? ABSOLUTELY not! Time spent in the 'wrong profession' taught me a whole lot, and even though it was painful (much of the time), I can easily list five things I gained which were to be pivotal in shaping my future and eventually, in helping me find a more authentic voice: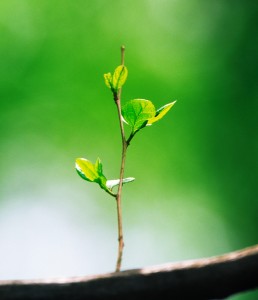 1. Friendship.
There I met my beautiful and treasured friend, Susan, and we sat side by side through all our years of postgraduate study. Just having her in my life (for the twenty four years since) has made those five challenging ones worthwhile.
2. Yearning.
By experiencing the struggle every day, I really learned that this wasn't my calling, and I yearned to find what was. Knowing there was a part of me that was missing, was a key factor in later finding it. I think yearning can be really positive, for it pushes us away toward where we'd rather be (even if, for a very long time, we don't know where that is!).
3. Self-awareness.
I stepped into Science early in my education because I didn't know any better. I continued in Science in higher education because no other options presented themselves. But five years of feeling like I didn't know what I was doing really sharpened my self-awareness. These words have taken on a new meaning for me:
"True loss is for him whose days have been spent in utter ignorance of his self." –Baha'i Writings
4. Intellectual Discipline.
Having to push everything through the fine sieve of a 'randomised double blind placebo controlled study' has a way of making you think a little differently about – well – everything. The process of medical research and its rigorous adherence to testing, evaluation and review was a wonderful gift for a 'spaghetti brain' like mine.
5. Stick-At-It-Ness.
I nearly gave up. Many, many ti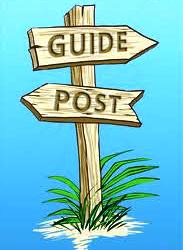 mes. There were long periods that seemed tortuous.  And just as I was poised on the edge of jumping off the cliff of 'That's-it-I-don't-care-how-close-I-am-to-finishing-I QUIT!'  my supervisor, Professor Ian Puddey, sat me down and kindly talked me into completing what I had started. (Ian, I'm so glad you bothered). So I kept going. And now I have a Masters in Medical Science, but more importantly, I learned that by choosing to keep going through a kind of fire, and coming out the other end, an amazing thing happened: I started to see myself as someone who finishes things.
I think back to that time as 'the lost and found' years. Feeling such extreme discontent was a key factor in redefining myself and later experiencing a kind of self-acceptance and worth I had never known.
I've counted seven milestones in my journey so far. I've found that not all milestones pointed the way – sometimes they just stated the obvious!  This was the first one that I identified, and all it said was 'Malini, You're Really, Really Lost'… Call it the prequel to the story which started with The Question That Changed Everything.
So, take heart if you feel like you're not really doing what you really, really love, if you wonder if there's something missing and you're not even sure what it is, if you feel like you haven't found your way.
I say, " Great!"
Change is coming – if you want it 🙂