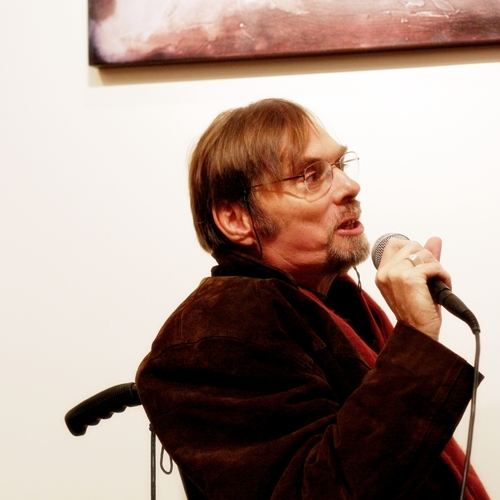 This is my 'month of letting go'. I have been letting go of a lot of things, physical and emotional. A few days ago I decided – I must let go of my painting, Return to Love.
I think I first exhibited it the year that my husband Greg was diagnosed with cancer. He was the one who named it 'Return to Love'. It was a highly significant time, we didn't know if he would live or die, and whether this would be the last exhibition of mine that he attended. He ended up speaking at the opening night, from his wheelchair. There were hundreds of people there. His voice was hoarse from the side effects of chemotherapy, but his heart, as was mine, was bursting with love. It was very special.
I love the name Return to Love, because of those early months with Greg when he was first diagnosed. It was truly a 'Return to Love'. We were both so scared, and yet so grateful for the gifts of love and kindness and generosity that were showered upon us.
It was a time of spiritual renewal and faith that I will forever associate with that painting. The darks and lights in the image are actually about the challenges of life…and the Divine Grace that surrounds us. The leaves and flowers are a metaphor for the growth that came during that period of intense trial.
Greg passed away four years after he gave that speech on opening night. And since then, Return to Love has been part of my private collection, some part of me unable to let it go. But then a few days ago, I decided it was time, and the very next day, I received an inquiry about it.
This year LOVE is one of my words. I'm returning to it, I'm consciously sharing it, I'm gratefully aware at every moment, of all the gifts of love that surround me from family and friends.
So I thought it was really time to share the story of Return to Love. And let it go.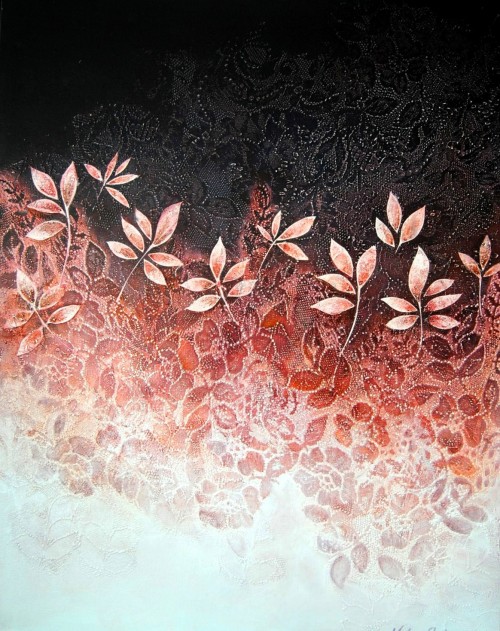 ————————————————————
If you would like to know more about Return to Love, here are some facts:
-it measures 61cm by 76cm by 4cm (24 in x 30 in x 1.5 in)
-it's highly textured and the motifs were created using lace and leaves.
-it's painted entirely in shades of red and in white.
-it has about 25 layers of paint and texture on it.
-it's painted in acrylics on canvas.
-it's priced at AUD $925 (about USD $700).
-I will ship it anywhere in the world with a modest shipping charge.
Click here if you're interested in buying (or enquiring about) 'Return to Love'.
=====================================
If you'd like to leave a comment, I love them, I read and reply every one 🙂 Click here.