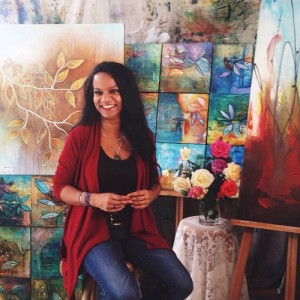 Oh I tried and I tried. But I didn't learn how to neatly *schedule my day*. (Or my week. Or my month. Or my year). I simply didn't become of Master-Time-Scheduler-Person I'd hoped to be one day. This struggle drove me to distraction! I have 3 degrees, dammit. It can't be this hard! So I did the only thing I could do in the face of an insurmountable obstacle. I gave up 🙂 And decided to try something else. Instead of being absurdly fixated on something I'm clearly crap at, I fully embraced how I am. Then I wrote this post, and publicly confessed how un-scheduled and un-planned my life is. I'm owning this!
I didn't learn to speak Spanish. To be fair, I didn't actually try to.
I never learned to make that unbelievable dairy-free, gluten-free, sugar-free, guilt-free tart that kept popping up on Facebook. Actually, I really just wanted someone else to make it for me. Despite several pathetic public pleas on social media, replete with mouth-watering images of said tart, no one did.
I didn't spend enough time with my mother. Or my sisters. Or my friends. Well, my mother has Alzheimers so mercifully, every time she sees me, it's like the first time 🙂

It's been over 19 months and I haven't gotten used to Greg not being in this world. It still feels like something is majorly wrong in the Universe. Like a Giant Mistake has been made and I'm waiting for it to be fixed. There's a little voice inside that whispers that I should be accustomed to it by now. I just don't know if I ever will be.
But let me tell you what I didn't regret. These are the Top Five Things I Learned in 2015:
I am blessed to have friends and relatives whose goodness far outweighs mine. I've known this for some time, but I guess I re-learn it every year. We got together to commemorate the first anniversary of Greg's passing in a concert called From Our Hearts To Yours. Seven hundred people came to share Greg's music and the words he lived by. We raised funds to start building an Educational Foundation in Indonesia in his name. We could all this because because people are kind. And Greg's music is divine.

This book and this book both have Magical Powers and inspired even me to new heights of orderliness. I CAN de-clutter! Sidenote: I discovered that if you don't clean out your drawers for 28 years, the staplers, erasers and nail-clippers get married and have babies. (Three more nail-clippers were found after this photo was taken. True story.)
Having plans and goals is great and all, but letting go is the most important goal of all. So I climbed many mountains and fell off a few high horses this year. All this climbing and falling was painful and hard. But holding on was more painful and harder still. Patience, Humility and Letting-Go-Ness were my biggest teachers. I suspect I will be learning these lessons every day for the rest of my life.
Seeking Awe and Wonder is a Worthy Pursuit. So I traveled an insane distance to seek it and I wasn't disappointed. I lugged ridiculously heavy bags into trains in Milan and across cobbled streets in Bellagio. Then for three weeks, Mary and I gawped at flowers and mountains and rivers and lakes. So much loveliness I couldn't breathe. But when I did, I found that Nature was healing me from the inside out with her jaw-dropping beauty.

I learned that I could survive and even thrive in my first full year without Greg by my side. And that even through a mist of tears … the world can be softly beautiful.
———————————————————
Thank you for walking with me as I write my life. I am so grateful for your company. I hope my words have brought you a smile or two in 2015 🙂  May 2016 bring us everything we hope for and a few beautiful, juicy surprises we didn't expect!
I'll soon be starting preparations for my January art aclasses – Painting for Beginners and the new Art Spa Workshop 🙂 I can't wait to share these, and many other, joy-filled, creative adventures with you in 2016! If you'd like to join me, have a gander around my website, www.maliniparker.com and sign up for my updates over here. See you in 2016!