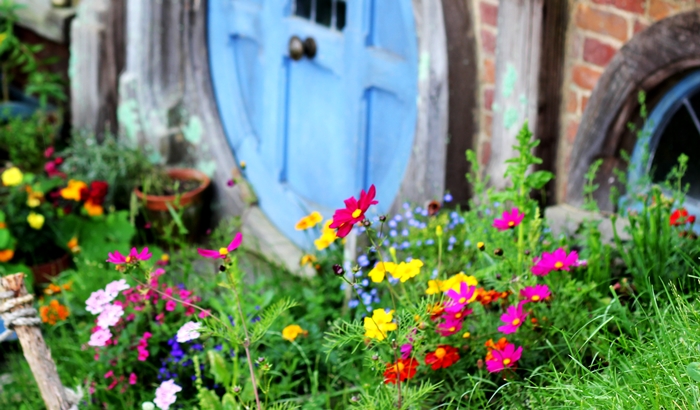 I come from a travelling kind of a family. My father worked for the World Health Organisation, advising some forty or so governments on their oral health programmes. He was used to thinking on a grand scale, and he travelled constantly. So did my mum. Separately and together, they visited weird way off lands: The Khyber Pass. Tuvalu. Bhutan. Nauru. Kiribati. These exotic names were part of our family-speak, and so were the hundreds of visitors that found refuge in our home from all over the world.
I took my first plane trip when I was just nine years old. I was alone. Wearing my best pink and white polka dotted satin dress with the lace ruffle, with only Enid Blyton to accompany me, I was simply drenched with excitement at the prospect of flying! Despite the mild nausea, it was an hour of magical delight and other-worldly wonder – fluffy, beautiful clouds beneath us, the excitingly-frightening landing, the very kind and pretty flight attendants, and my little nine year old heart, bursting with courage that I had undertaken this HUGE adventure all by myself.
Five years later it all happened again. This time my big sister was getting married in a whole other country. I'd heard about the legendary beauty of New Zealand my entire life – my parents had lived there for a year before I was born. But I lived in Penang, and New Zealand may as well have been the moon. I SO BADLY wanted to go, with the kind of yearning desperation that only adolescents can feel. The thing is, I was going to have to travel alone for more than twenty hours on an international flight. 13,806 kilometres. All By Myself.
My father was working in Quezon City at the time. With very high hopes, and a fair bit of courage (my father was unpredictable) I wrote and asked his permission and then nervously waited for his response. I didn't have to wait long. He replied immediately by telegram,
"DELIGHTED ADVENTUROUS SPIRIT VISIT NEW ZEALAND. LOVE PAPA"
My father was melodramatic and prone to grand sweeping gestures. They were mostly incredibly embarrassing to a teenager, but this time, I only wasted a few seconds thinking, "couldn't he have just written me a letter, like normal fathers?" and was soon skipping about the house, so, SO happy that I got to go! To New Zealand! All By Myself! It was too, too good.
It was 1977, and this was going to be quite an epic journey for a fourteen year old girl from Penang. I realise, (now that I'm a parent myself), that my father's response was only partly melodrama. I think it was mostly delight, with a bit of courage thrown in too. I was his youngest little girl, after all. Most importantly, he planted the idea in me that I had 'an adventurous spirit', and that is a rather lovely thing for a parent to do. Amongst the blurred and faded memories of my childhood (it was a fairly long time ago) this one is still really, really shiny 🙂
New Zealand blew me away. Every moment of that adventure was rich and beautiful, like nature had somehow decided to show off its absurdly spectacular creativity and New Zealand was the result. I spent a whole month there, and I believe that journey was the most formative experience of my life.
Thirty six years later. It's Dec 2012, and I'm fifty years old. I've traveled the world, but never returned to New Zealand, and never taken my family there. My husband of 26 years has terminal cancer. It's been two and a half years since he was diagnosed…two and a half years since he'd been told he had just two years to live, if the treatment worked.  Rather cleverly, he's passed the D-date and is still very much alive.  It had been countless emergency visits to the hospital, five surgeries, dozens of scans and breathless hours waiting for the results, and throughout, neither of us had ever believed he'd ever travel again. But now, here was Greg – so well, off chemo, the last scan stable. We're ready to celebrate!
So we dusted off the suitcases (quite literally), renewed our passports and planned to visit … New Zealand, of course. I was the only one who'd ever been. And for the past few years, all three in this little family had been through our own kind of private hells – that sort of thing takes its toll on a family. When things haven't been hunky-dory for a long time, travelling together can be … well, not as fun as it sounds. Our fingers were very, very crossed. There was more than one epic adventure to be had.
But here's the thing: New Zealand is an enchanted land. It captured my heart thirty six years ago and stole it all over again. In fact, New Zealand wrapped its perfect beauty around us – our little, imperfect, messy, complicated family, and left magic dust in our hearts.
This is what I posted on Facebook when we returned:
"We walked under giant trees, climbed up a volcanic mountain, stood at the edge of a crater, marvelled at countless lakes, frolicked in the Shire, rode a horse through a rainforest (!!), fed deer, stroked lions, experienced bubbling mud from the centre of the earth, sat under a hot stinky waterfall, glided through dark waters in a silent cave of sparkling glow-worms and walked around with our mouths open, barely able to process all the marvels we saw in New Zealand 🙂 Thank you world for making such a wonderful land, and for letting us see a small part of it, at the very end of 2012."  
"DELIGHTED ADVENTUROUS SPIRIT" indeed. Thank you, Papa.