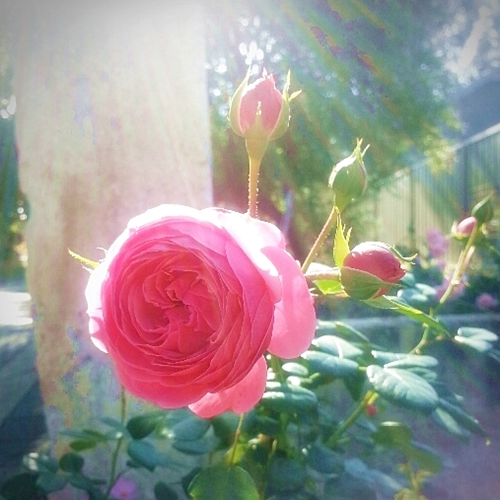 My Lovely Friend and I were having the beautiful kind of conversation that introverts like me live for, the mutual sharing that bypasses small talk and gets straight to the heart of things. Then out of the blue, she asked The Question. The one I'd come to dread in the weeks and months following Greg's death because I didn't know how to answer it.
"So Malini, how are you?"
This wasn't the quick-polite-greeting kind of 'how are you'.  This one came with lingering eye contact and genuine concern. The scary kind. It caught me off guard as we had managed a good hour's chat before The Question even came up. And my Lovely Friend also happens to be a trauma counsellor, so nothing much escapes her.
Tempted as I was, I couldn't brush this one off with the usual, "I'm fine thanks, how are you?" So one part of my brain waited to hear what would come out of my mouth while the other part of me was speaking.
"I think I'm doing ok now." I said, with a bit of hesitation and a hint of surpise. ('Oh, you are, are you?'  says Brain Part One in my head).
"What does that mean for you?" persisted Lovely Friend. ('Oh Crap', Brain Part One says. 'She really wants to know. Let's see you wriggle out of this one.')
"Well I don't feel like I'm shattered into a million pieces anymore. There are bits of me that have come back and I feel more like me. I still cry nearly every day, but I also laugh every day." (Brain Part Two felt ok with that. Brain Part One wasn't convinced.)
"So, what do you think is 'your centre' now?" she persisted. "When Greg was alive, he was the centre around which your life revolved. Now he's gone, what has replaced him?" ('Lame…'  Brain Part One was virtually laughing in my head. 'Your Lovely Friend thinks Greg was the Centre of your universe! How lame are you?')
Brain Part Two countered silently: 'Not in a million years would I have ever said that Greg was the centre around which my life revolved. In fact, we came together in service and in song, but we also did many things separately. We loved each other deeply, but we weren't emotionally entangled. Large chunks of time were spent apart during which neither of us called each other every five minutes to check in on each other. Greg trusted me. And I trusted him. 
Then he got sick and over those four years, everything changed. 
I became his carer. My fiercely independent husband was now totally dependent on me. My days revolved around keeping him alive. And now, he wasn't. Lovely Friend had made a perfectly valid observation.' (Take that Brain Part One!).
While the voices in my head were having a field day, I still hadn't answered her question. But what was my centre? Did I even have one? Or was I, in fact, centre-less? It was a little worrying.
More to buy me some time than anything else, I gazed (thoughtfully) to my left, and my eyes fell on my fairy-tale garden. Everything softened inside.
As the answer dawned on me, both parts of my brain spoke aloud, along with my heart.
"It's Beauty. Beauty is my centre. I sought it every day after Greg died, in every walk, in every flower I planted and photographed. Beauty became my anchor, and without it I would have spun off the world, unable to bring the scattered pieces of myself back together after so great a loss. Every time I walked along the river and paused to take in the changing colours of the water, or the play of sunlight through the leaves, I was myself again, uplifted and calmed by the wonder of nature. I would capture the fleeting moment in a photograph. Then the emptiness would return. This cycle repeated itself every day, in every walk."
In each and every one of those moments of beauty, those precious seconds of awe were weaving their magic on me. Each astounding view of snowy mountains, each new rose in my garden, each majestic sunset that spread itself across the vast Australian sky.
My experiences of awe and wonderment helped me to re-connect the scattered parts of myself, and in doing so, re-connect with the Divine.
Awe, it turns out, is something worth pursuing. In fact, awe is even being studied, and its effects are amazing. "experiences of awe can change the course of a life in profound and permanent ways." Say scientists Keltner and Haidt at the University of California, Berkeley. "[Awe] happens when people encounter a vast and unexpected stimulus, something that makes them feel small and forces them to revise their mental models of what's possible in the world. In its wake, people act more generously and ethically, think more critically … and often feel a deeper connection to others and the world in general. Awe prompts people to redirect concern away from the self and toward everything else." – Jake Abrahamson, The Science of Awe 
So there it was.
My long walks along the river weren't just about blowing away the cobwebs. There was so much more to this than I had thought. These experiences were changing me from the inside out. And I've noticed a deep longing for Beauty that has grown stronger and stronger over the past months.
So I've come to a Very Important Decision. I will actively and consciously choose for myself experiences that instill a sense of Awe and Wonder. In my journey toward wholeness, they will be at the very epicentre.
Awe and Wonder.
Now aren't those worth pursuing?
———————————————-
I'm creating a new 2-day workshop called Finding Your Way Home. Loosely based around my own experiences, this workshop is for anyone who wants to use art and beauty to re-claim their centre, to find their way back to themselves, if life has knocked them a little off kilter (and if you're alive, you know what I mean!).
And because it's with me, we will do it with laughter and a light heart …  and we will make delicious, personal, beautiful art 🙂
Sound appealing? If you'd like to join me, head back to my latest newsletter for all the details.
What a AWE-some way to start 2015 🙂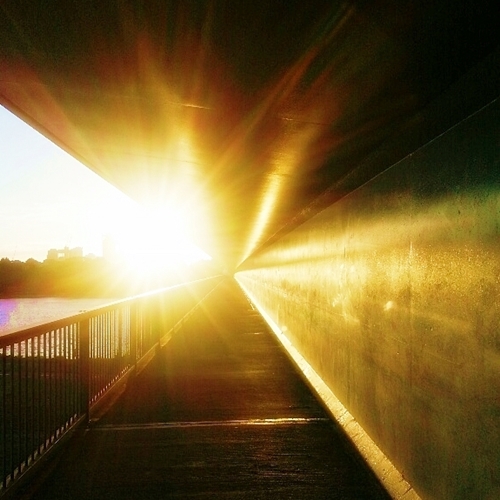 Leave a comment here.