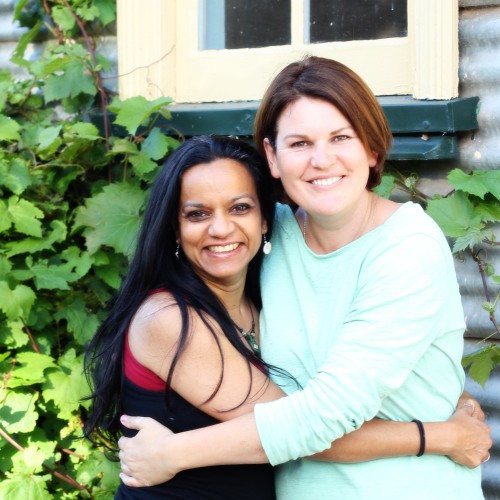 "I feel like fear is the secret ingredient that makes things magical. Awesome. I listen to fear. You can be talented and creative and all those pretty things – but it's a life-changing affair if you feel the fear and you go out to meet it. I love that feeling." – Kal Barteski
Last week, I travelled from Perth, Western Australia, to Seppeltsfield, South Australia. A distance of 2672 km there and 2672 km back. It was my very first experience of teaching on the other side of this terribly vast land. It was exciting, tiring, invigorating and somewhat confusing. (It's no simple matter feeling incredibly brave and very scared at the very same time!).
So here's the thing: 5344 km later … Nothing went wrong. In fact, sooo many things went right!
I can now say that I had the privilege of sharing my artistic process with some wonderful folk in the Barossa Valley of South Australia, in the iconic, historic Seppeltsfield Winery. Then there was incredible kindness of my host, Kirsty Kingsley of Kinkit and her husband Nick Radford, two magical people I met for the first time. Add to that the beauty of their home and the surrounding vineyards, being greeted (from my cottage in their vineyard!) every morning by two large enthusiastic dogs, two small and scarily smart little boys, five chickens, a turkey and a rooster and the beautiful, unique art that was created by my students, and I've got an amazing tapestry of memories that I will cherish in my heart for always. 
I went across the country and I and met my fear head on. And as it melted away, it was replaced by two of my favourite things: new formed friendships and fantastic art (and a fair bit of fabulous food too!).
Tomorrow I'm leaving to teach in Melbourne. This time it's a 6843 km round trip, back Sunday. Gosh, I think I'm getting good at being brave and scared at the very same time 🙂
Is it just me, or have you ever felt this delicious confusion?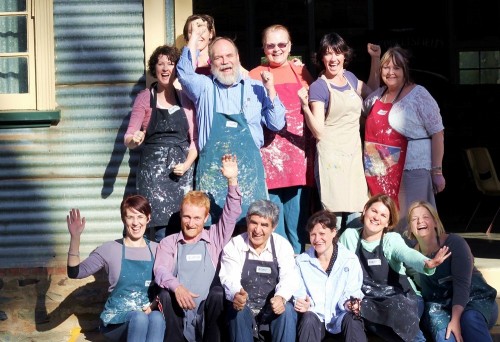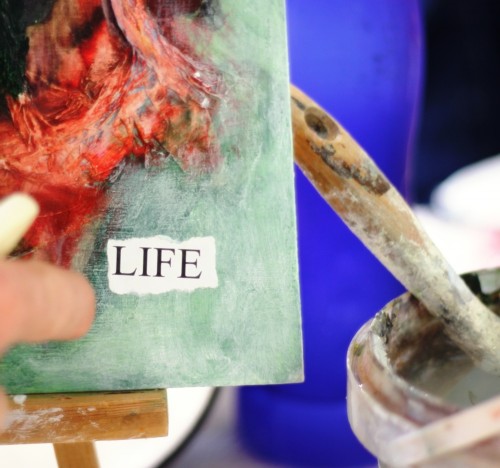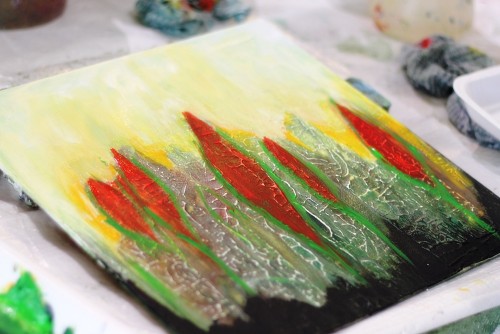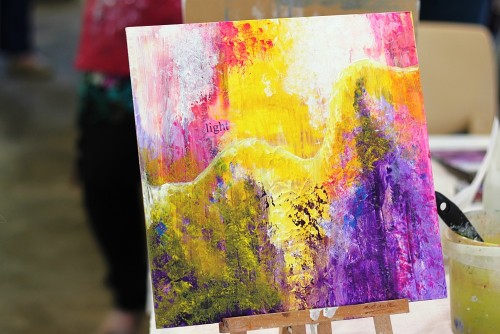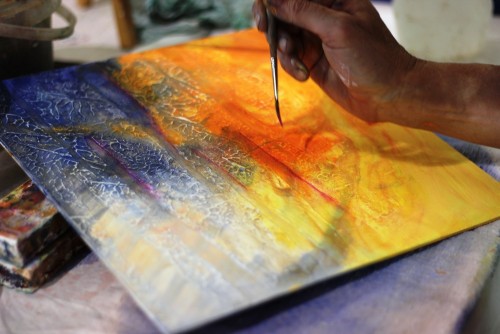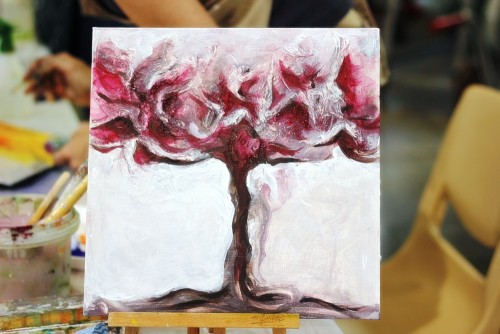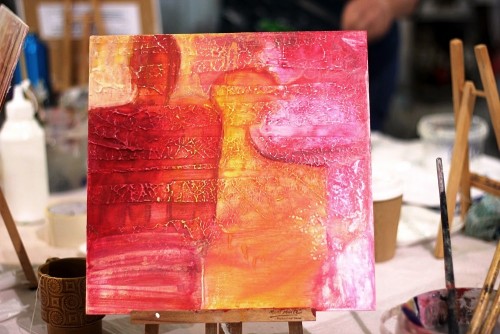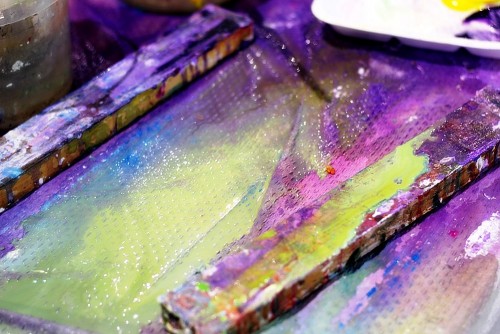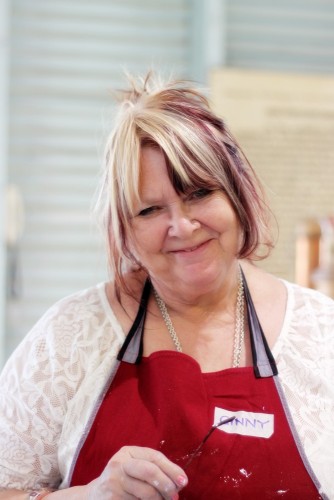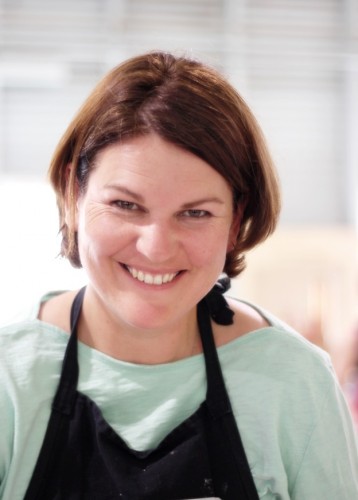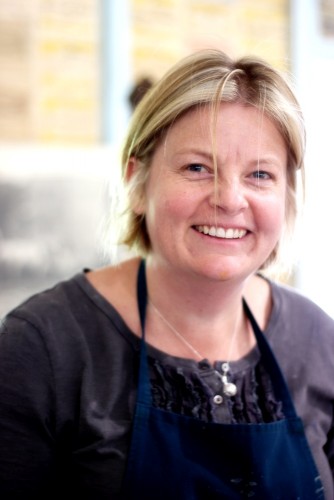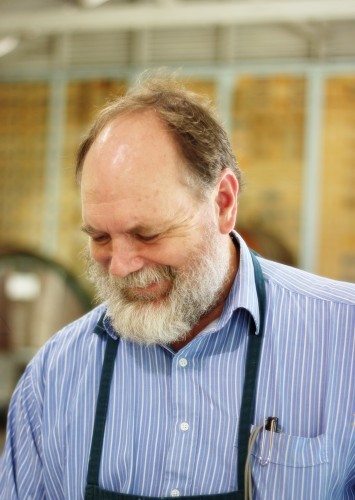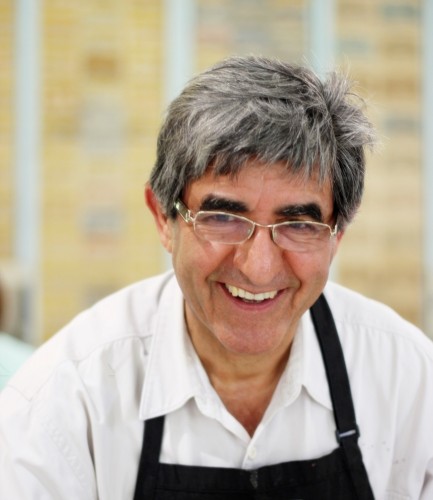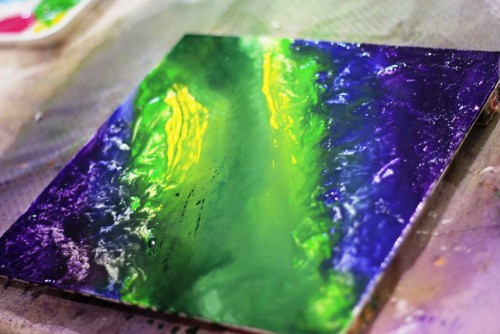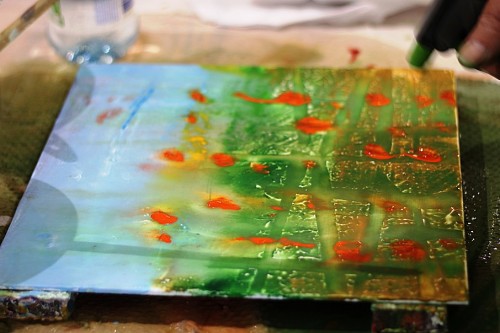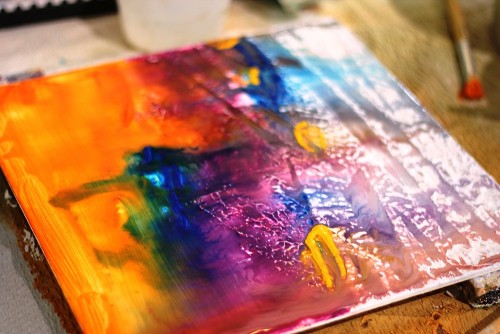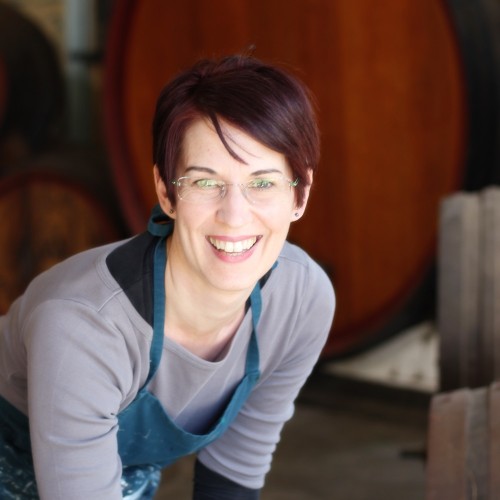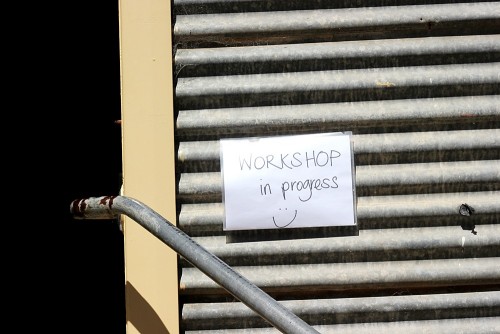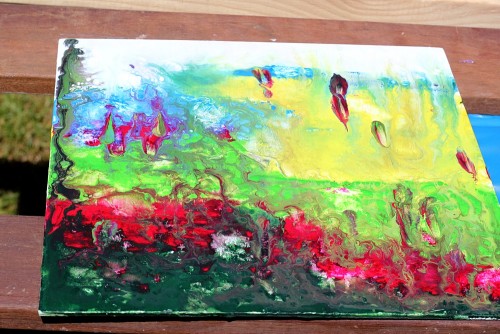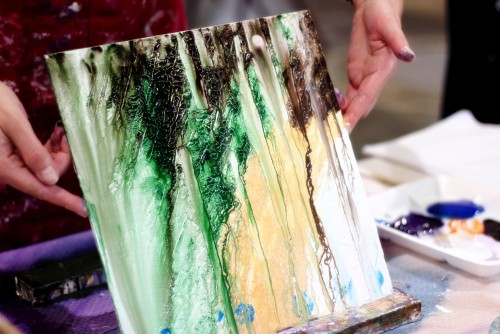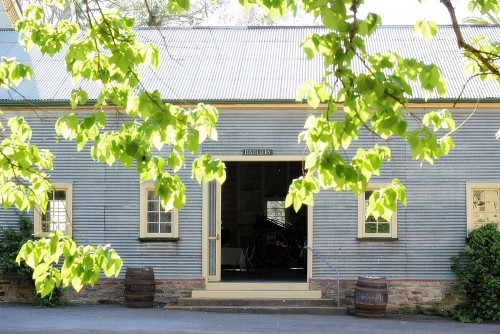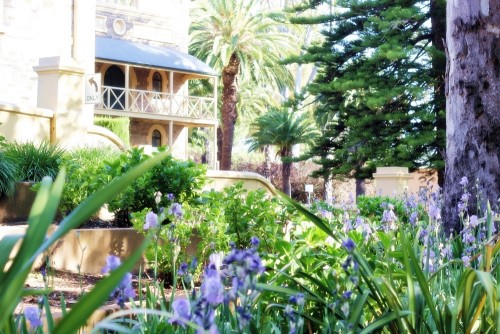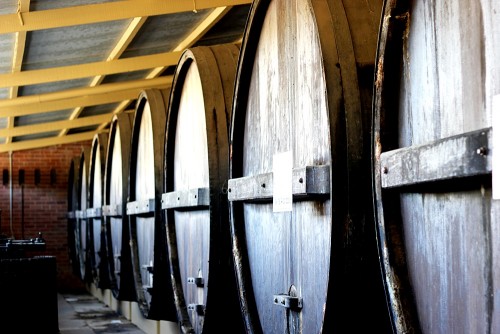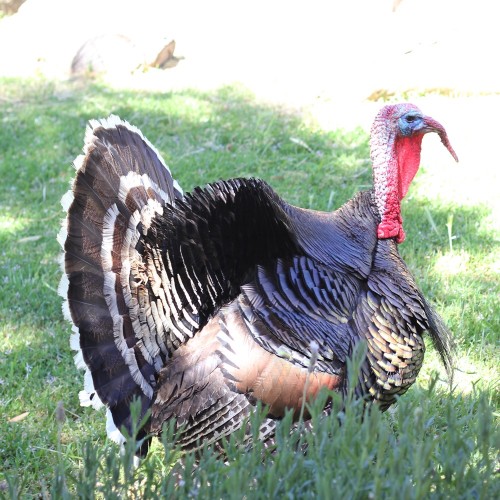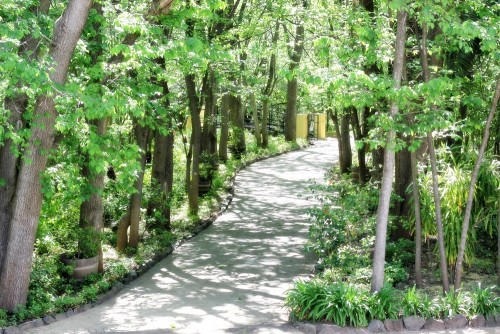 ** Come say hi and leave a comment here.
**If you're curious about one my live art workshops for beginners, you can check them out here.
**Too far away from Australia? Sign up here to be first in line when I launch the expanded, online version: Paint Something Beautiful – the Beginner's Ecourse.