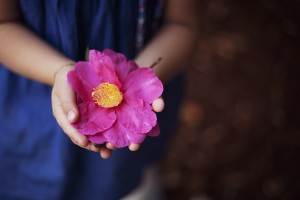 Many years ago I was at a seminar at the Vancouver Arts Centre. I was still an art student, not at all sure of who or how I wanted to 'be' in the bewildering art world. I don't even remember what the seminar was about. But the lady in charge was to become a Very Significant Person in my life. Her name was Trina Butko and she was one of those people who light up a room when they walk into it. With her, it felt like there were possibilities lurking just around the corner.
I don't recall what we were talking about that day when Trina suddenly said to me, "Malini, YOU should run workshops! We have Harmony Week coming up and I think you should put together a proposal for it, and run some workshops in schools."
I had never run a workshop in my life. Never taught children in my life. Never written a proposal for anything. I was still a student myself!
"What do you mean, run a workshop? I couldn't possibly. I've never done it before! I don't know how."
Trina replied with her engaging, impossible-to-say-no-to smile, "Just go for it. You're perfect for this. Write up a proposal, and I'll have a look at it. I think you'll be brilliant! Do it." And she walked off, leaving me stunned.
You know how sometimes things just feel 'right'? Well this SO didn't! In fact I actually felt a bit sick at the thought. I wondered if she was a little nuts. Why was she so sure about this? I wasn't even a little sure.
But she really seemed SO certain that I could, that I should, that I MUST. So I did.
I wrote the proposal, showed up at the schools, ran the workshops. It was a scary, fantastic, eye-opening experience – simultaneously terrifying and wonderful. And things have never been quite the same since.
I don't teach children anymore. I don't run workshops in schools. I haven't written any more proposals. But I started something that changed the course of my life, and it was all because Trina believed in me. So I've just realised a Very Important Thing.
It's all very fine and handy to believe in oneself. But when its early days and you don't really have a clue, and you're afraid and you can't see the possibilities within … it's really ok to just believe in someone else's belief in you!
Thank you Trina.
Because of you, I teach, it's my life's work. I LOVE it.
Have you ever believed in someone else's belief in you?