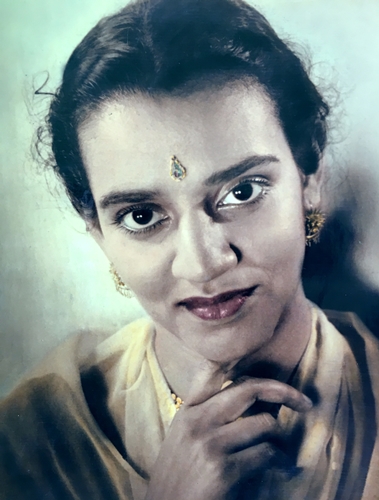 On Feb 7, 2017, my beautiful mother slipped away from this world. As I come to terms with that loss, I'd like to share some of the things I gained from her example over the course of her long and amazing life.
—————————————————
I'm the last of mum's tribe. I was the 7 year "afterthought" … and grew up with the idea that mum had me because she wanted to give my sisters a "gift".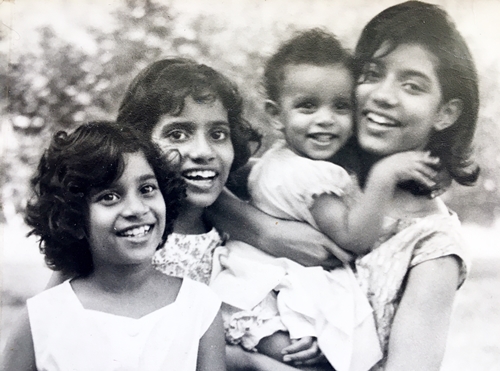 But mum was the champion of  reframing before it was invented! She could always put a spin on something so that it became much better than it appeared.
(It is far more likely that I was the 7 year GIGANTIC mistake 🙂
So this is something mum modelled for me from the very beginning of my life – There is ALWAYS a better viewing angle – for every life situation – no matter what.
When I visited mum, in her last years with Alzheimers, I would always introduce myself, "hi mum, it's Malini, your lastest daughter!"
There were times she simply didn't believe I was her daughter and would reply, "well, how bout that! How CAN you be my daughter, you're SO OLD!" 🙂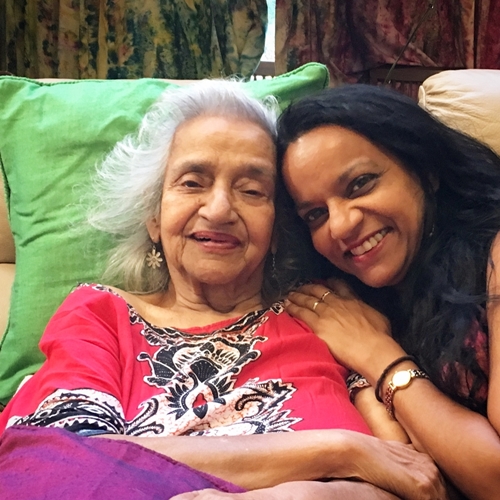 I'd like to share with you 5 other things that I learned from mum:
Flowers make EVERYTHING better – mum's obsession with flowers coloured my life from my childhood…Memories of cascading pink flowers in beautiful trees, dancing yellow daisies that lined the driveway … and even as she was clearly weak and dying, she would gather her strength to arrange flowers beautifully in a vase, or give me instructions on how to do it, from her bed. Mum harnessed the power of BEAUTY.

To sacrifice is to receive a gift – she gave with no fear of lack, astonishingly generous amounts of money, time and love. And when thanked, she would always reply that she was truly the recipient, not the giver, as she lived by her favourite quote from the Baha'i Writings: "to sacrifice is to receive a gift." In doing this, Mum taught me the power and joy of GENEROSITY.
"Remembering" is overrated. Mum would give generously, but the thing is she would also immediately forget that she gave anything. And she didn't really need to practice forgiveness, because mum didn't bear a grudge – she forgot them! She once remarked that it's great that she has such a bad memory, because she can enjoy the same stories over and over again, as if it were the first time! I learned from her that Remembering is over-rated, and there is true power in FORGETTING… This brought new meaning to the spiritual principle of DETACHMENT.
The magic of STORYTELLING … Experiencing the magical power of her speech took me from the ridiculous to the sublime – first hand – from selling Tupperware, to proofs and evidences of the existence of God, mum captivated everyone with her big eyes, her pregnant pauses, her ability to connect with an audience, and she used her stories to sell, persuade, inspire and change lives, all over the world, or at her front doorstep.
The power of PRAYER. Mum did a great many things in her life, but there were lots of things she wasn't good at. But this never stopped her! For example, she couldn't add up, and couldn't recognise faces, yet she ran a large successful organisation of businesswomen, who all loved her to bits! She would often have long conversations with someone in the street with whom she seemed to have an intimate connection, and when I later would ask, "who was that mum?" she would reply "I haven't a clue!" And Mum was often nervous or worried, who wouldn't be, with four kids and a complex and challenging husband? … yet she survived and thrived by praying her way through every adversity, and taught ALL of us, her children and grandchildren, to do the same. And so I learned from her that PRAYER changes things.
Mum motivated and inspired people wherever she was … but she was not your classic motivational speaker who was confident and self-assured! Mum was humble and self-effacing and really rather unaware of her superpowers.
So perhaps the greatest thing I learned from mum, was that contrary to popular culture, it's ok not to "believe in yourself" … as long as you believe in something greater than yourself.

And those were the things I learned from my lovely mummy.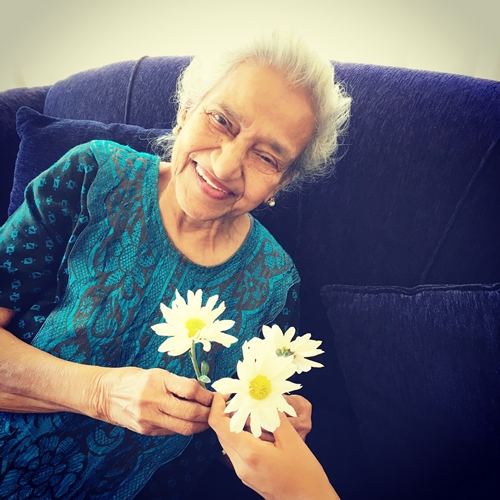 If you enjoyed my post, do come over and say hi – I read and reply every comment!
Save