I left my mother crying at the railway station as she waved me goodbye. Feeling slightly guilty that I couldn't wait to get away, I was leaving my home in Penang for the first time, to finish high school in a special college for students intending to study in Australia.
There were new and exciting things on the horizon – living away from home, making new friends, navigating a huge city, making choices about things I had barely thought about before. I was sixteen years old, I had been in an all-girls school my whole life, and many things were about to change.
Best of all, I was about to discover boys.
One boy in particular posed an interesting puzzle to me. For a start, he spent a great deal of time engaged in terribly exhausting outdoorsy type things like hiking, climbing and trekking in the jungles. They would all have been exhausting in any part of the world, but in Malaysia, where the days are incredibly hot, and at eighty-percent, the humidity is always around "I CANNOT believe it's this humid!" – the jungles are all of the above, only much, much worse.
Adding to the less than pleasant weather for … well, doing anything at all… were the ever present threats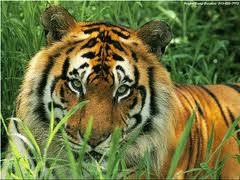 of being bitten by highly poisonous snakes, eaten alive by malaria-bearing mozzies, or being gunned down by an armed bunch of communist insurgents. Most Malaysians (very sensibly) avoided the great outdoors when they could, and spent their leisure time eating out, preferring the threat food poisoning from less-than-sanitary food stalls, to the dangers of the jungles.
This young man was clearly decidedly different to any other I person I had ever met. We became firm friends, and although he never quite succeeded in helping me become more athletic than a plum pudding, we enjoyed exhaustive debate about everything from the merits of handwriting analysis to the meaning of life.
Heavy stuff for a seventeen year old about to step into her life.
Fast forward thirty four years, to just the other day, and we find ourselves sitting next to the river in South Perth. We've got several decades to catch up on and a very short time in which to do it. And …
He's just climbed Everest. Yep, all the way to the Summit.
So here I was sitting next to this guy I went to high school with, except now he's one of the few people in the world who have conquered Everest. A remarkable feat by any standard.
The thing is, I didn't ask him all the usual questions – from the very obvious, "what did it feel like to do this incredible thing?" to the even more obvious, "are you completely insane, hundreds of people die doing this?" I didn't say, "Why did you risk your life, what were you trying to prove?" Instead, I came up with:
"How does your climbing Everest serve humanity?"
Thankfully, my friend is a forgiving sort of person, but the irony of my holier-than-thou question was not lost on me. Unlike the vast majority of humanity, I live in a nice house, with indoor plumbing, in pretty suburb with roses and white picket fences, next to a beautiful river, in a gorgeous, sun-drenched city, in an affluent peaceful nation, and none of my worries involved things like finding clean water, educating my children, dodging bullets and avoiding land mines. Just what was I doing to serve humanity?
But I persisted. I had no right, it felt dismissive of an achievement that I couldn't hope to understand, but I couldn't help it. I had to know. Why does someone as intelligent, driven and athletic put so much of his energy and creativity into climbing Very High Things? What does it serve? If I had those kinds of powers over my body, the things I would do…
My friend seemed unfazed by my question.
"Why not use the limitless energy and resources you have and build schools or wells or something …?" I charged on, in full judgement mode. 
"That's next on the agenda," he said, with his usual infectious chuckle.
Thankfully, good sense took over and I didn't press him. My friend climbs Very High Things and runs Very Long Distances, and my need to understand why took a back seat to the sudden realisation that perhaps service is not the simple concept I thought it was.
"It was never about reaching the summit of Everest," he said. "It was just about seeing how far I could go."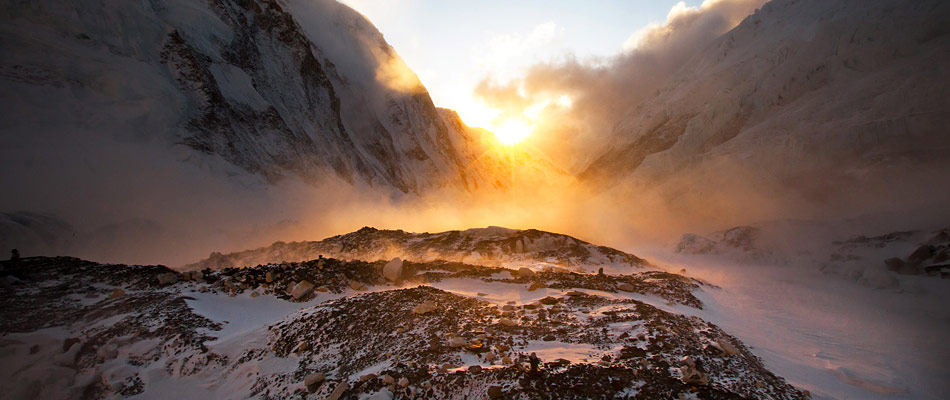 Most of us don't give ourselves that choice. We find out 'how far' just by responding to the Everest of our daily lives. For me, the challenges of navigating relationships, balancing work with serving my loved ones and meeting their needs … hell, finding time and energy to go for a walk or do the dishes is, at times, overwhelming. To go seek out death-defying challenges seems indulgent.
I've never been physically strong, and never understood what drives an athlete. Truth be told, I've viewed the heroism attributed to them with suspicion. Isn't the real hero the mother who is endlessly, thanklessly caring for her disabled child, or the young man with a mental illness who chooses to keep going, every day, when it's easier not to? But perhaps there is more to this story. My energetic friend has got me thinking a lot more and more about the concept of service, and how narrow and self-righteous my views might be.
This is a big deal for someone who often jokes that I'd love to have minions … or failing that, at least a cook, a driver and a personal masseur.
Does it really matter then, if, like my friend, we choose to push the boundaries within, or if those boundaries get forced to expand, because life chucks a bunch of crap at us?
Perhaps not. The end result is probably the same. Either way, we learn a great deal more about what makes us tick, and our mental, emotional and spiritual fibre is strengthened.
And then we serve others better, because we know ourselves better. Whether we do it through running, climbing or flying … or washing, carrying, crying and aching, we're still expanding our courage, patience and creativity. And when it gets too hard and we run out of the above, we push ourselves to find just a little bit more.
I may never be more athletic than a plum pudding. Doesn't matter 🙂