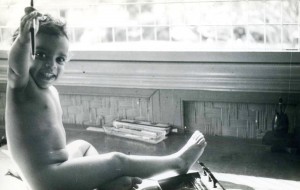 I turn 50 today and here's The Thing.
NO ONE LIKES AGEING.
Yes, I know…there are cultures where age is venerated. But really and truly, except for maybe some long-robed, lovely bald dudes in Tibet (who, have you noticed, have really good skin anyway!) NONE of us like getting older.
The seriously positive amongst you will be saying right about now, "but Malini, life begins at 50!" . But are any of you 'Positives' under fifty? When you're under fifty, the concept that life might actually begin at seriously old age is ridiculous. Come on, since I was born, I've been suffering from a sexually transmitted, terminal disease (Deepak Chopra's words, not mine!). It's called LIFE. We all have. And none of us like the symptoms. Aching, sagging, loss of perkiness (you know what I'm talking about, ladies) grey hair, wrinkles, memory lapses. Hmmm.
All you 'Positives' out there – depressed yet?
I've been whingeing long and loud about it for about a year, hoping that my whinges will magically turn into some kind of self-acceptance and total well-adjustedness. That I might even become Centred and Calm about this. Don't laugh, friends. I've heard it happens.
I'm still surprised that I've mysteriously and suddenly gotten old. That I now qualify for the Seniors Discounted Funeral Plan. Free mammograms. Colon checks. Crikey.
The well chosen people I regularly hang out with help me forget. To the ones that are older than me, I appear lithe and nubile, to the ones younger than me, I appear to be "ageing gracefully". However, the bottom line is that George Bernard Shaw was right.
Youth IS wasted on the young.
But then all this begs the question: Would I like to turn back the clock?
And I say, "HELL NO!"
Back to being a skinny, awkward, gormless teenager?
Back to being a misfit, terrible scientist in my 20s, when the average IQ of my peers was roughly a gazillion?
Back to being chronically fatigued mother of a small child in my 30s?
I Don't Think So!
So here's the Other Thing. I turn 50 today and although I have no seven step process to make sense of ageing, I don't want to turn back time. Against all odds, I find myself feeling rather… grateful. Grateful for all the irrational fears, for they have propelled me through my life. Grateful for all the parts of me that work (and even those that don't) for they remind me that EVERYTHING changes. Grateful for the crazy, colourful, creative tapestry of my life – the darks, the lights, the textures, the colours, for I've survived it all, I've made it, I'm here, I'm ok. And that is not to be taken lightly.
Oh my gosh. I sound like I'm actually ok with this 🙂