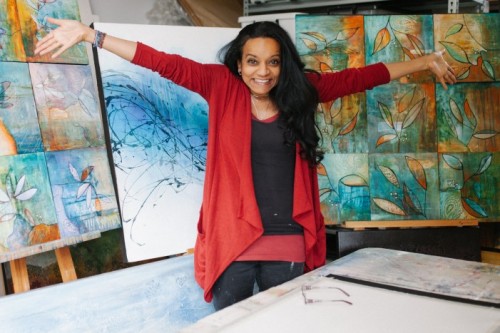 Spiders and snakes hold very little fear for me, but there are MANY other things I'm slightly terrified of:
Falling asleep and snoring in public. Or worse still, drooling.
Swimming in the ocean with Really Big Waves. Or any waves at all. (And really, just swimming in the ocean).
Group Fitness Classes. Aerobics? Zumba? I'd rather poke my eye out with a sharp stick.
So how on earth did I find myself dressed in black and silver sequins, BOLLYWOOD DANCING with 30 other people … in BROAD DAYLIGHT? No it wasn't a dream. This happened. Yesterday.
Apparently there are some things that can change. Even my fear of dancing in public.
In Perth, Western Australia where I live, there is a beautiful park in the centre of the city, four square kilometres of botanic gardens and beautiful parkland that rises high above Perth and commands an amazing view. There is a stairway up the side of the hill that takes you from street level to park level, and it's called Jacob's Ladder. It's 252 steps, about 15 flights. On any average day, streams of fitness fanatics in tight neon lycra, can be seen RUNNING up and down Jacob's Ladder. Repeatedly.
Lately, I have been seen trailing behind them, my legs burning, my undefined musculature screaming inside my loose black trackies, my tiny underused lungs gasping for air and my poor little heart popping out of my chest. Four times a week now for 5 weeks.
The first time I did it I was nauseous and dizzy.
I'm proud to report that I'm less nauseous and dizzy now 🙂 and I don't stop and rest 10 times any more. I'm down to about 3 stops on a good day.
There are times when I think, "What the hell am I doing here with these people? I'm not like them!"
And I remind myself that I'm doing it because I'm alive. Because I can.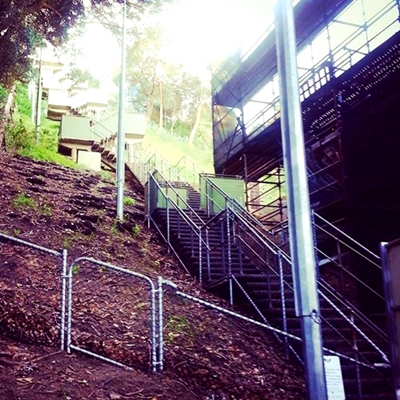 I was talking to a new friend recently, explaining what I do. "I'm an artist", I said. "And I teach. And I write. But I don't write about art. I write about the art of life." She liked that. I didn't even know I said it until she repeated it back to me.
For several years now I've encouraged my students to embrace the uncertainty that my style of painting is characterised by. "Being uncertain of the outcome is a good thing," I say, "it leads us to make fresh and unexpected art." And I truly believe that.
I usually add that embracing uncertainty in life is a different matter all together. And a fair bit trickier.
I had to learn about sitting comfortably with uncertainty back when my daughter, Mary, was in and out of hospital, battling for her life. It never became comfortable, but I realised then, seven years ago, that I needed to stop fighting uncertainty for me to have any chance of keeping Mary alive, and surviving the battle myself.
Greg was the one thing of which I was always certain. He was everyone's knight in shining armour, he was the man who defied all odds, Greg was The Man Who Lived.
Then Greg got sick, and four years later, with dozens and dozens of trips to the Emergency Department and many surgeries, on May 16th, 2014, he died.
That was sixteen months ago. Since then, I've traveled over 50,000 km, lost and found myself, written half a book, launched a new workshop, and received more love and kindness I can ever describe. I've produced and directed a concert in his memory. I've initiated the raising of a Educational Foundation in his name. I've felt more grief than I knew was possible, and I've found life-changing solace from the unlikeliest of places.
One of those unlikely places was an interview I stumbled upon. It was with Hal Elrod, a man who at the age of 20 after he was hit head on by a drunk driver (at 80 mph) was found dead at the scene… His skull sliced open, his left ear severed and his left eye socket crushed, eleven bones broken.
Hal remained dead for six minutes, was then resuscitated by paramedics, stayed in a coma for six days and awoke to being told he may never walk again. But he survived, became an ultramarathon runner and has written roughly a gazillion books.
The interview I listened to was about his most recent book, The Miracle Morning. He talked about how changing our morning, particularly the first hour, can change our life. It changed his.
I ordered the book and read it in less than a day. And then I started doing The Miracle Morning straight away. That was on Aug 1.
Eighteen days later I counted eleven miracles that had come my way in that time. But the biggest miracle of all was that I was waking up before the sun. And spending the first hour of the day consistently doing what I never thought I would.
My mother was right. She used to say, "Everything Changes." Even me 🙂
Every day I remember how, for four years, the strongest, most independent man I ever met was struck down, becoming physically weaker and totally dependent on me. And how, as his health declined, his spirit became increasingly powerful and his Life Force stronger. The change that I witnessed in Greg was like an unfolding adventure, laden with anguish and joy in almost equal measures. His journey transformed him and his passing transformed me.
For most of my life, I've seen myself as somehow less physically able than the average person, with less stamina and fitness, regardless of what I do. I've believed I'm defective!
But so what?
Unlike Hal Elrod, I haven't broken 11 bones in my body, nor have I been told I have permanent brain damage and will never walk again. And look what he did, in spite of that.
Unlike Greg, I have not been diagnosed with terminal cancer. I have not lost the ability to walk or run. I am not confined to a wheelchair. I am not dependent on others for every move I make. And look how he lived, in spite of that.

So this thought has been running through my mind a lot lately:
"Exactly what excuse do I have to not try to become the best version of myself ? I don't have to become an ultramarathon runner. I just have to try to be stronger, fitter, kinder, braver.
Because I'm alive. And I can."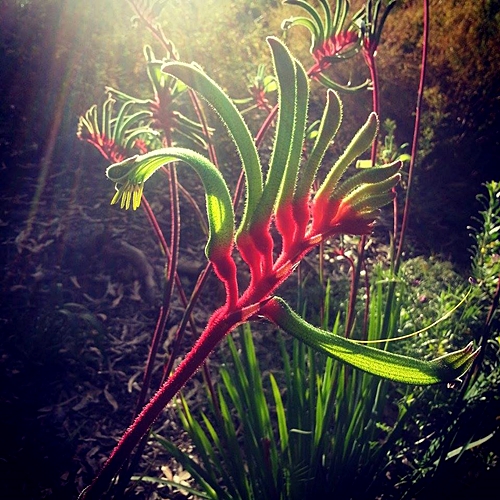 It's Spring in Australia! Time for everything to BLOOM… including YOU! If you've been wanting to re-connect with your creative self, my new online course is actually being filmed in a few weeks, so sign up your interest here. Or join me at one of my live workshops! Painting for Beginners, The Next Step and Finding Your Way Home.
I'm also heading to the United States in May 2016.
If you'd like me to do a workshop in your home town, email me. I can't wait to meet you!