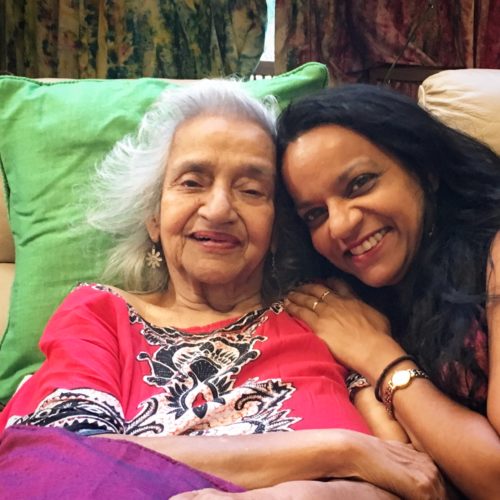 My earliest memories of my beautiful mother are of her sitting at her desk, surrounded by piles of papers, writing. Mum wrote thousands of letters in her long life. She wrote them by hand, letters of love and encouragement and news and support to people all over the world (or sometimes, just around the corner). She mentored and befriended people easily and quickly, and people were drawn to her sparkling eyes, her ready laugh, her stories, and her unbridled enthusiasm for life—including their life! And when I say "all over the world", I really mean that—in her personal travels, as well as her role as a counsellor in the Bahá'í community, Mum travelled and connected with people from every single walk of life, from Mongolia to Fiji, Canada to Bhutan.
After a long period of dementia, surrounded by an army of loved ones, Mum slipped away from this world on Feb 7 this year.
Mum's death had a profound effect on me. I felt like it shouldn't have. After all, it was part of the natural order of things. Parents get old and die. Mum was nearly 91. She had lived an amazing life. It was her time.
But when she passed away, I felt rudderless and anchor-less all at once. With the death of my husband, Greg, 3 years ago, I had become a widow, and now I was an orphan. They were my two greatest teachers, supporters and mentors – my living examples of faith and grace and scholarship. And they were both gone.
The reality is that Mum "left us" years ago. Alzheimer's Disease had replaced the exquisitely rational and brilliant mum I knew with a childlike and innocent creature. It seemed an unfair exchange. The cognitive decline caused by this disease is brutal.
And yet, her life force was still there … Her belly laugh, her sense of awe and wonder, her love of flowers. It was somehow comforting to have her physical presence in my life. To call out 'Mum' and have her answer, even if, at times, she had trouble believing I was her daughter.
"Mum, do you know who I am?"
"I haven't the faintest idea!"
"I'm your daughter! That's why I call you 'mum'!"
"Well, fancy that! … (silence)… But HOW can you be my daughter? You're SO OLD!"
—————————————————-
I was her last. The youngest of her four girls. Her baby. And Mum got me in ways no one else ever has. She understood my battles with faith. My lousy sense of direction. My inability to add up numbers in my head, my trouble recognising faces of people I knew. I'd watched her struggle with these very same things my whole life. I loved that Mum thought I was smart just because I could follow the story-line on the telly. Mum always found innumerable ways to utilise my creativity, long before I became a professional artist. And perhaps most importantly, she knew what it was like to be married to a brilliant, creative genius who battled with inner demons unknown to others.
I miss my lovely mummy. I miss her constant presence throughout the whole entirety of my existence, that presence that had my back, no matter what.
And yet.
At last count, 927 amazing things happened this year, most of them after she died.
I know this because I wrote them down daily and I numbered them. (True story).
Mum taught me the power of Gratitude, and modelled it for me throughout the crazy difficult years of her life. But despite mum's constant example and encouragement to 'count your blessings, no matter what', despite every study that's been published on the astounding effects of this simple practice, it wasn't until this year that I finally GOT it.
I first started glimpsing its power to help me some years ago during my 7 year adventure with chronic fatigue syndrome. I brushed against its effectiveness as I limped my way through Mary's long battle with severe anorexia.  I tried so very hard to rely on it as I struggled to keep Greg alive through 4 years of chemotherapy. And in the three years that followed his death I experienced curious combinations of gratitude and grief, sadness and joy.
But THIS year? This year hit me by surprise. I didn't expect it to be one of the toughest years I can remember. My Gratitude practice became the most important tool I had to stay afloat. And so it became embedded into every fibre of my being – the only discipline I truly have.
What I've come to realise about the magic of mum's 'attitude of gratitude' is that it shifts our perception from the ugly or dreadful or sad bits of life (and we all have them), to the good bits, no matter how small they are (and we all have those too). Like a photograph where the focal point is in sharp, crisp focus, and the background detail is visible but blurry—our eyes are directed by the photographer's skill —and our whole perception of that image is shifted.
So 927 Wonderful Things happened this year. Things that may have just become lost in the fast moving images of life if not for the shift in focus that my Gratitude practice gave me.
Some were Small and Sweet: Like finally having the strength to walk to my cafe and back after days of fatigue and pain. Or having Luke, the owner give me a free cup of coffee, just because. Or getting myself to a friend's funeral when every fibre of my being did not have the courage to face it. Or discovering the very first rose of spring and drinking in its perfume.
Some were Really Awesome: Like receiving two offers almost simultaneously to buy this painting, Wayfarers, and then selling it to the beautiful Peta, on Facebook, and watching her weep with joy at the sight of it in real life. Her reaction to my art was one of the most deeply rewarding things I've witnessed in my 17 years as an artist.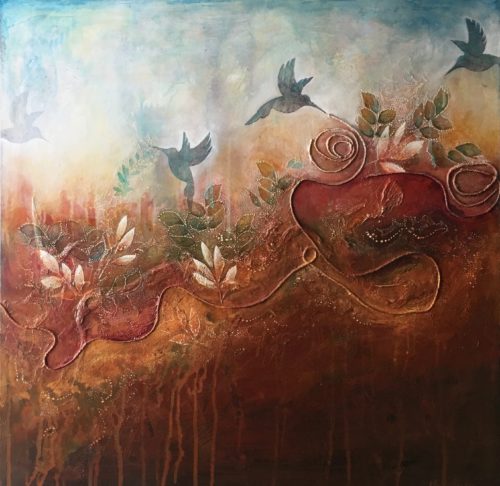 Or visiting the 2000 year old Methuselah Tree in the Redwood Forests of California, and saying a prayer at that sacred spot with my new friend, Kerry, who so kindly took me there. Or visiting the weirdly fascinating, closed-to-the-public campus of Facebook, in Silicon Valley. Or being driven to the tranquil and glorious Bahá'í House of Worship in Sydney to spend a whole day in prayer and meditation.
And some were Epic: Like moving house with the unexpected and surprising help of Shaun, someone I knew only because our dogs run together in the park! He sent a truck, a van, and 4 men, and they moved the entire contents of my house. Just for the sake of kindness.
Or selling the family home to my sweet and wonderful tenants – without even putting it on the market! Or when my neighbour, Nigel, who happens to be a real estate agent, helped negotiate the deal on my behalf because I was too emotionally entangled. Nigel refused to accept anything in return. (His wife, on the other hand, was very demanding. Christine wanted to learn how to make my dhall!).
Or when I spent 19 unforgettable days with my Mary in her new home in the UK. We cavorted around Oxford and Cambridge and the glorious moors and castles and woods and gardens of England. If that wasn't enough, it was a miracle indeed to witness my beautiful, courageous daughter navigate the new life she's created from the broken pieces of her adolescence, and the life-threatening challenges she'd experienced for so many years.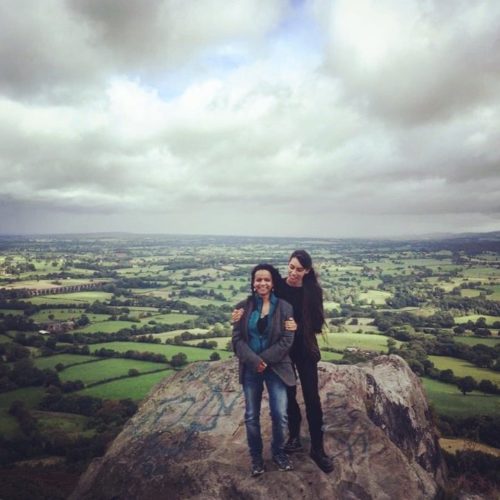 But most precious of all, having the indescribable privilege to continue to do what I love most: write, paint and teach.
This year, amongst others, I wrote this, this and this.
I had the unexpected honour of being invited to exhibit my paintings in what became my 10th solo exhibition, and now have my recent work available for viewing and purchase on a lovely new website.
I was right there, while an astonishing 1,046 new paintings were created by my courageous students in 20 classes. Most of them were complete beginners. I watched and cheered as some were finally able to unleash their creativity. And I wept with joy as I read the wonderful messages they sent me, thanking me for helping them overcome a lifetime's worth of unbelief that they, too, could make ART.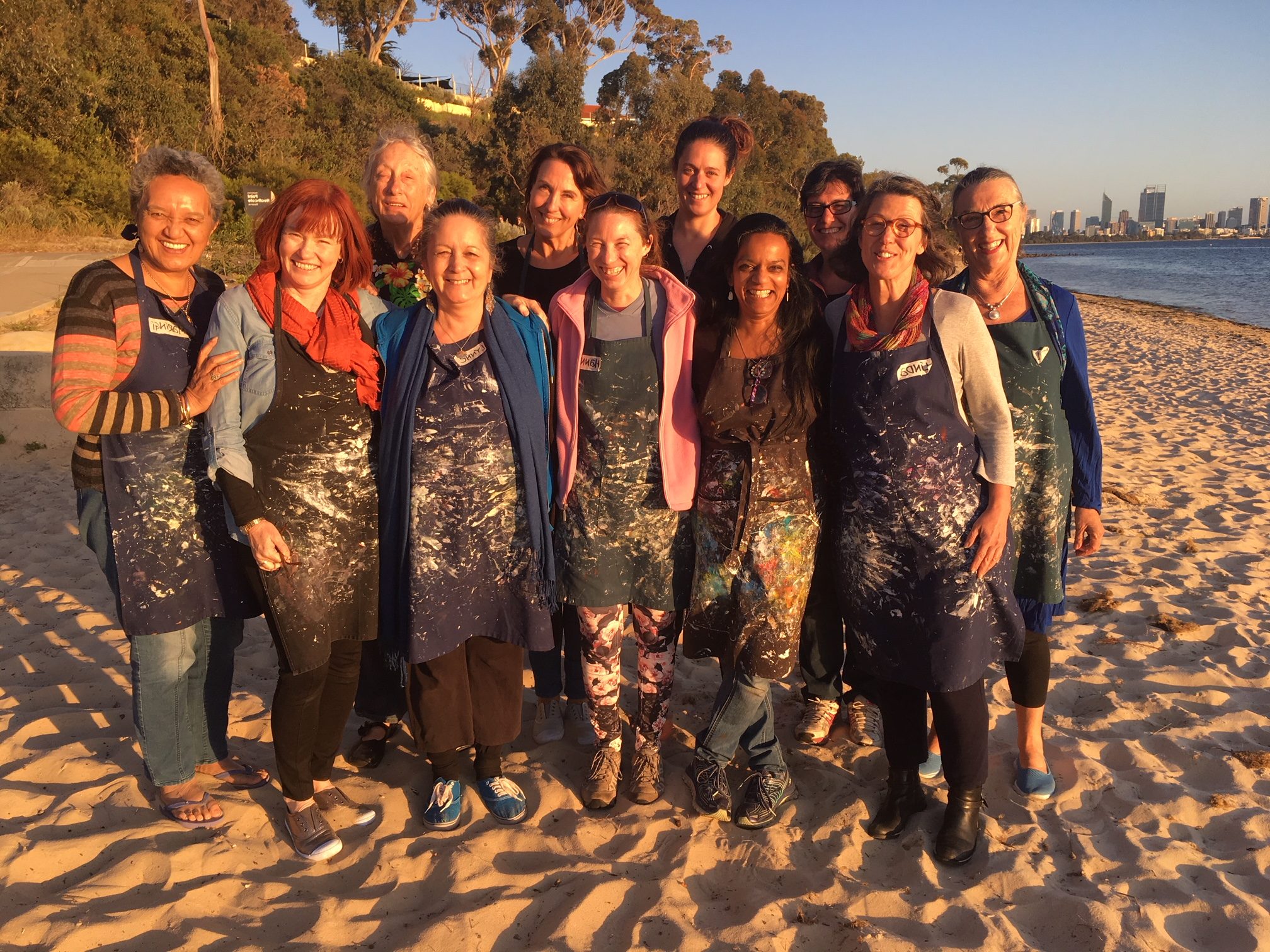 I had so wanted to end this momentous year in a calm and grounded space: bills paid, papers sorted, house de-cluttered, with that feeling of 'all's well with the world'. But instead, I've spent a couple of days struggling with old wounds and trying to cope with new ones. My magical dog Ruby, who entered my life just a year ago, and has been a conduit to so many miracles this year, has just ruptured her cruciate ligament and is lame (true torture for a Kelpie). As I wonder how I'm going to foot the $5k bill for her corrective surgery and cope with the loss of our daily walks which have kept both of us fit, grounded and sane, I hear my mother's voice reminding me to be grateful for everything—even the challenges—for they are our greatest teachers.
And I remind myself that from every single adversity that I've suffered, every SINGLE one, unimagined providence has been gifted to me. Despite the tears, despite the stomach knots, the feelings of intense grief or helplessness or failure, the gifts are there, waiting to be unwrapped.
Sometimes I don't notice the gift because my eyes are so blinded by tears, or my heart so broken by loss. But adversity is always a gift. It's a gift wrapped in sandpaper and I've got to be ready to lose a bit of skin in the unwrapping!
Has this been a tough year? Yep. But if I just shift the focus, it was also the Year of 927 Miracles.
"There are only two ways to live your life. One is as though nothing is a miracle.
The other is as though everything is a miracle."
– Albert Einstein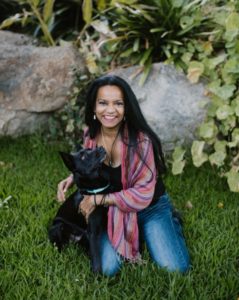 Wishing you so much love and many, many miracles this festive season and New Year!

PS I've often been asked how I've managed to stay grounded throughout the storms of life. The truth is I have a LOT of help: the most excellent mentors and coaches in the world. You too can access their free resources here, and consider joining the amazing year-long mentorship programme, Your Year of Miracles, that I've had the privilege of being part of for the past two years.