Have you ever experienced a health crisis (or any kind of crisis!) — you know the sort that reminds you of what a precious privilege it is to be alive?
Well I did.
It made me want to end each year celebrating that idea of nurturing ourselves, to make sure we can plan a sustainable life … and also set the scene for a beautiful year ahead. So I designed a workshop that does just that. Combining some of my favourite, most restorative and nourishing practices – Art, Meditation and Yoga – we relax, restore and reflect. And we consciously decide what we want to let go of from the past year… and what we want to invite into our lives in 2017! We create sweet, beautiful art in a beautiful environment.
I'd love you to join me for 2 days of Replenishing, Restoring and Re-visioning activities by the stunning Swan River in Perth. You are welcome to come from anywhere in the world.*
*Did you know that Perth was recently named one of the top ten most liveable cities in the world? Dolphins frolic in our river as the sun sets over the water. Do come visit!

WHO THIS ART
WORKSHOP IS FOR
You would like to attend a workshop to immerse yourself in a gentle, reflective creative practice, focussed on one thing only: letting go of what you don't need and Creating JOY!
You like the idea of using meditation and creative visualisation (using art) to nourish your body and mind.
You would like to add restorative, gentle yoga to your creative practice with my skilled and awesome yoga teacher (she's brilliant with beginners!).
You may or may not have any creative practice at the moment, but you'd like to have a go. (In other words, beginners are welcome :).
The idea of making art, doing yoga and inviting more joy and wonderfulness into your life by the Swan River sounds delightful!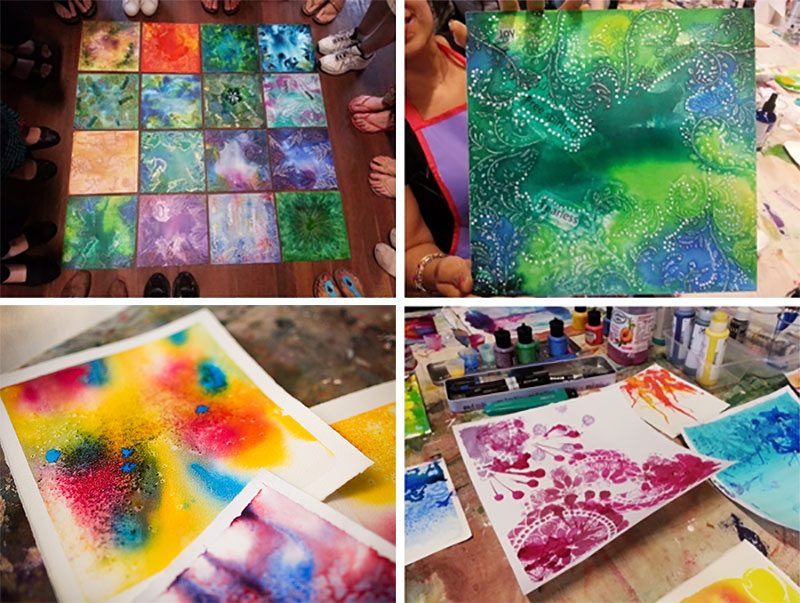 THE ART SPA
WORKSHOP IN DETAIL
Date: This workshop is usually held once a year.
Upcoming Dates: TBA. Head here to be notified.
Venue: Waylen Bay Scout Hall, The Strand, Applecross, Perth, Western Australia.
Cost: AUD $495 (inc GST). (Early Bird price til Oct 1, Full Price $550).
Bring: A Big, Warm, Toothy smile, and some art materials (a list will be sent to you).
WHAT PREVIOUS
STUDENTS HAVE SAID
"Taking a painting class with Malini is always such a beautiful experience, and this one was no exception. Malini is so lovely and personable and I love that you come away from the class feeling like you've had more than a simple painting lesson. Between the painting, yoga and meditation I left in total and utter bliss 🙂  Highly, highly recommend!"
– Bianca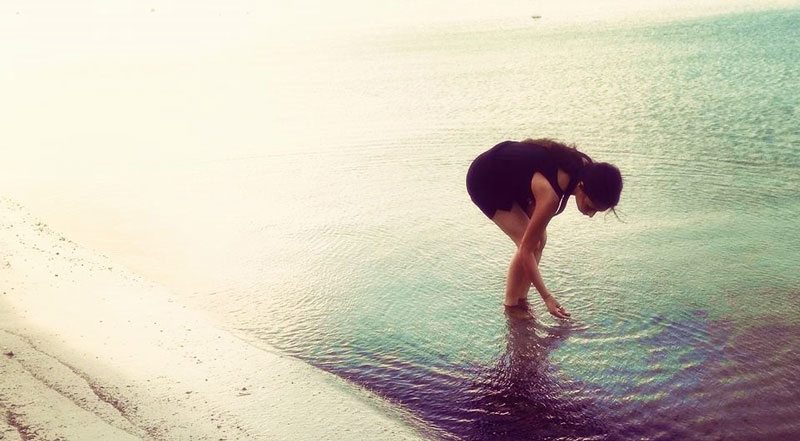 SUBSCRIBE TO MY MAILING LIST and GET MY E-BOOK FOR FREE
It's called 5 Ways Your Creativity Might Save Your Life and you can get it by dropping your details in below. You'll also receive my updates on events and inspiring tales to help you live YOUR creative life!