CREATIVE MENTORING PROGRAMME
ABOUT MY CREATIVE MENTORING PROGRAMME
This is a one-on-one programme of highly individualised creative coaching that is designed to meet your own unique needs. It runs over a period of about 4 months. There is also the option to extend that into a second round when we complete the first cycle.
If you were to be enrolled in this programme, you will receive a comprehensive questionnaire to fill in beforehand, which will nudge you to reflect on your aims and goals. I use this to map out some ideas of how we want to move forward and to formulate our Goals and Objectives of our time together. They are sent to you for review before we commence our actual live sessions. But of course, these are adaptable depending on your progress and interests.
Objectives may include (or may not) things like: - strengthening your understanding of colour or composition, working large, experimenting with a few different media, understanding more about the principles and elements of design, finding or developing your own creative voice, identifying your strengths and developing areas that can grow more, learning how to determine if your work is saleable and how to price your work if you'd like to, and much more. The "curriculum" I create will reflect your needs and interests.
We usually work on several small and large projects, that build on each other. We take into account the influences of other artists, your own aesthetic, ie what appeals to you. I would also invite you to consider both the micro (your own style and artworks) and the macro (the bigger picture) … And a number of other things that have an indirect but powerful influence on your creative work. At each session we review homework, create in-studio, then do a quick review of what we've covered and the homework we agree on before the next session.
Throughout our sessions, as my private mentee, you have my complete and undivided attention, and the use of my entire studio and my materials throughout, and of course unlimited access by email in between sessions for additional support as needed. While I encourage notetaking, I also send you a summary of what we've covered, by email, after each session. So, you are well covered in terms of content. Each session is usually quite jam-packed, so this way we don't forget anything!
The programme comprises a total of 6 half day sessions. They are usually about 3.5 hours long,  on weekdays or weekends or a combination, depending on our schedules. This takes place over a period of about 4 months, with each session about 3 weeks apart. Timing is flexible.
The full fee is $1795. Payment can be made in instalments prior to commencing the programme.
A full up front payment attracts a $100 discount to $1695.
This type of work must be at the right time in your creative practice for it to be an effective learning experience. It is principally about helping you find and/or develop and strengthen YOUR own unique creative voice.
Participation in this programme is limited to a very small number at any one time, because of the on-going personal support received, and is offered only to those who have done at least one workshop with me in the past. It is usually offered by invitation only.
However, if it feels like something you're drawn to, and all the above applies to you, do reach out, ask me questions - let's determine if I can help you meet your creative goals, and if we are good fit!
And if we are ... Beautiful. Let's start where you are. Honour what you have. Move forward at your pace 🙂
EMAIL: info@maliniparker.com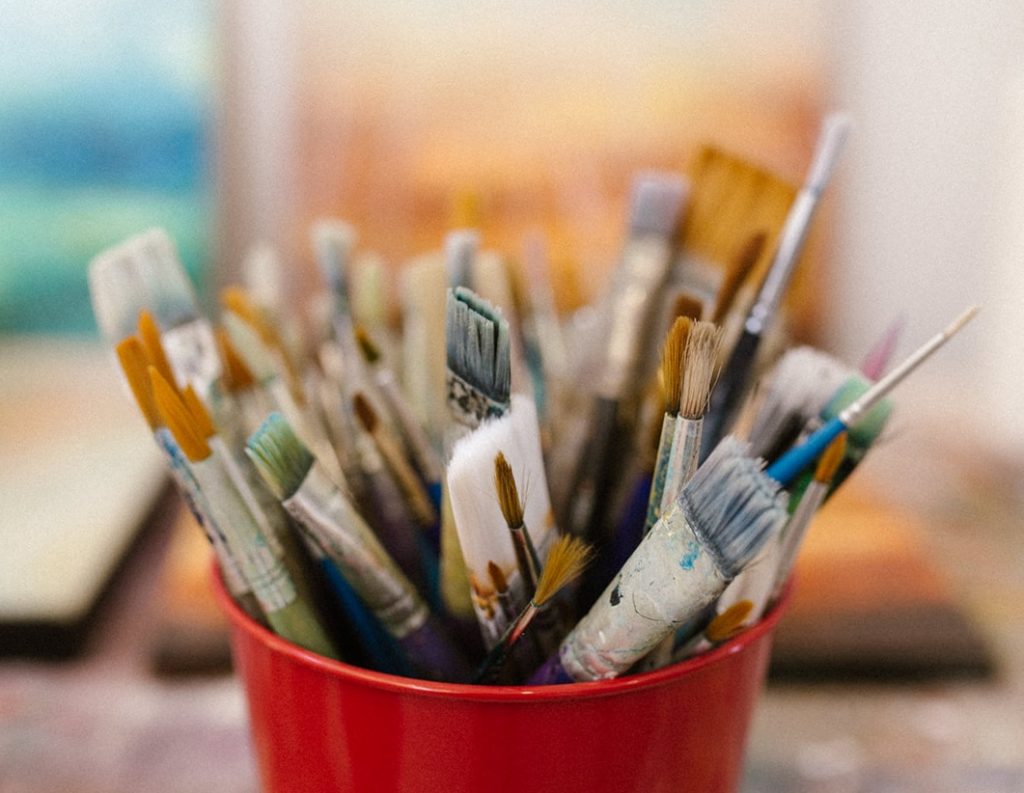 WHAT PREVIOUS COACHING STUDENTS HAVE SAID:
"Having an opportunity to participate in this Creative Mentoring Programme with Malini was a true highlight of my creative life. I have always found Malini to be a  generous and effervescent teacher and guide and was very excited to be able to do this. Each session I walked away full to the brim with knowledge, ideas and greater insights into what I could offer the world by way of my own creative stamp. Having the opportunity for one-on-one mentorship helped me to move my work to a new level and picture what my creative future could hold.  There is a priceless quality to having Malini's generous spirit encouraging my individuality and it has resonated into all aspects of my life."  -Jo C
"THANK YOU for being such a supportive and open mentor. You've really pushed me and helped me grow my art so much in a short time. I hundred percent believe our paths were meant to cross and I have gotten so much from our time together, from getting to know you and hear your story and journey to helping me create many pieces of art that I never thought I had the capacity to do in such a short time and that I am actually proud of. I am not ready to end our journey yet!"
- Laura Lowe, artist, Laura's Instagram 
"Your energy is very warm and permission-giving and filled me with the sense of numerous possibilities that have opened up for me, especially with my creativity. I have an invitation to play and have fun and derive immense joy from the process... a sense of freedom and ease with my experiments, instead of how I usually feel- hemmed in. - Sridevi
"Malini, how can I ever thank you for your encouragement, inspiration and gentle coaxing out of my very own unique creativity? I have always wanted to 'paint' and I have often seen colours and shapes in my mind which want to come out, but whenever I attempted it in the past, I just ended up with a mess.  After doing your one day workshop, Painting for Beginners, with the techniques learned and encouragement absorbed, something shifted and for the first time I felt ease and joy as I played. I knew that day as I drove home, that I would find a way to become your private student. The best decision I could have made was to do this Creative Mentoring Programme! With your patient instruction and gentle delving into what art means to me and thus what artist I am, I have been able to not only create some beautiful unique work, but also to uncover aspects of myself which have been dormant until sparked by this immersion in creativity. You are a true mentor, Malini, and I feel so blessed to be your student." - Michelle Marsh, therapist and healer, www.unboundconnection.love/aromanosis
I was actually dancing around the house … For some reason every time I interact with you, something inside me shifts towards a version of myself, I aspire to be. – Neha Singhal
SUBSCRIBE TO MY MAILING LIST and GET MY E-BOOK FOR FREE
It's called 5 Ways Your Creativity Might Save Your Life and you can get it by dropping your details in below. You'll also receive my updates on events and inspiring tales to help you live YOUR creative life!