CANCELLATIONS and RESCHEDULINGS
or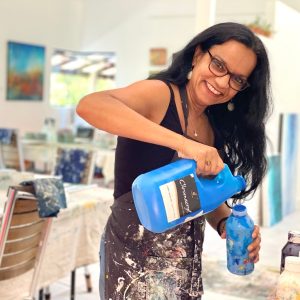 If you have to reschedule because of a genuine medical emergency, your booking will be transferred to an alternative future date that suits you, or I offer full credit that you can redeem later.
If a workshop has to be re-scheduled because of illness on my part, or some kind of world event (we all know about those!) or a natural disaster, your fee will be held in credit until such time as it's convenient for you to be able to attend.
If you enrol in a workshop -- and then want to swap to another date or another workshop, you may, provided you give 3 or more weeks notice.
If you enrol in a workshop -- but then decide you just don't want to do it, you may give your spot to a friend or colleague, like a lovely "gift certificate."
If you enrol in a workshop -- and simply don't show up on the day, your spot is forfeit and will not be re-scheduled.
And that's pretty much it.
I do not offer refunds for any workshops, or refunds on unused Gift Certificates. All sales are final. Once you register for a workshop, I hold a space especially for you, and commit fully to you and your participation.
And rest assured that if a serious illness upends things, we can work around that to light up your beautiful creative self, when the timing is right 🙂
I look forward to sharing a creative adventure with you ... it really is the BEST sort of adventure!

SUBSCRIBE TO MY MAILING LIST and GET MY E-BOOK FOR FREE
It's called 5 Ways Your Creativity Might Save Your Life and you can get it by dropping your details in below. You'll also receive my updates on events and inspiring tales to help you live YOUR creative life!