I regularly send out fun, inspiring emails that keep everyone updated on my latest workshops, e-courses and videos … and sometimes cool creative stuff I've handpicked from around the interwebs. And my readers love it. Says Vicki, one of my students, "I feel so blessed to be on your mailing list." (Awww, what a sweetie :)
If you'd like to receive my updates, pop your details below, and as a thank you for letting me into your life, I will send you my brand new tiny book "5 Ways Your Creativity Might Just Save Your Life".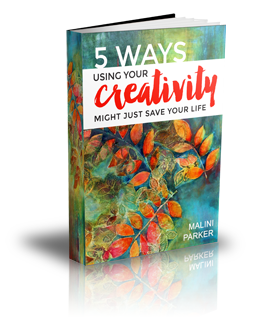 (your contact information will never be shared…and you can opt-out of my mailing list whenever you like).
———————————————————
Want to know what they're like? Browse archived issues of my e-news by clicking on a title below…